Monthly Archives:
May 2016
Rock legend Ozzy Osbourne was back in town to unveil a Midland Metro tram bearing his name.
The Aston-born frontman of Black Sabbath received a hero's welcome from hundreds of fans who lined Birmingham's Corporation Street.
The tram was parked at a new stop forming part of the city centre extension that opens to passengers on Bank Holiday Monday (May 30).
The extension has been built by Centro, the delivery arm of the West Midlands Integrated Transport Authority (ITA).
Ozzy said: "It's great to be here and it's a great honour. Once a Brummie always a Brummie.
Commenting on his forthcoming farewell tour with Black Sabbath, he added: "We never thought back in 1968 that we'd still be here, it's been an incredible journey."
Joining Ozzy for the tram-naming were Coun John Clancy, leader of Birmingham City Council, and Coun Roger Lawrence, the chairman of the ITA.
Cllr Clancy said: "Birmingham is the birthplace of many great people but Ozzy really is one of our most famous sons and I am delighted he has joined us.
"The opening of the Midland Metro extension will be fantastic news for the city and the region and having Ozzy here to unveil a tram bearing his name just adds star quality to it."
Cllr Lawrence said he was delighted that the Metro would be expanding further across Birmingham and the Black Country over the next few years.
"These are really exciting times. The expansion of the Metro means future jobs and economic growth worth millions of pounds for this region," he said.
"We've already started work on extending the route on from New Street Station to Centenary Square to open in 2019 while another extension through Wolverhampton city centre to the bus and railway stations is also expected to be completed around the same time.
"Funding has also been earmarked to take trams to Edgbaston, while the route of another extension through Digbeth has also been finalised including to the planned HS2 high speed rail station."
The extension is part of a £128 million project which has seen the introduction of a new fleet of 21 Urbos 3 trams, a refurbished depot at Wednesbury and a new stop at Snow Hill station.
It is expected to boost the West Midlands economy by more than £50 million a year and create 1,300 new jobs.
The Midland Metro runs between Birmingham and Wolverhampton, serving locations such as the Jewellery Quarter, West Bromwich, Wednesbury and Bilston.
The new extension will deliver more than three million people a year directly into the heart of Birmingham's main shopping district.
Steve Hewlett, manager of Birmingham City Centre Retail Business Improvement District, said: "Having the Metro running will be a great boost for city centre retailers, we are really looking forward to the future
"We welcome the customers it is going to bring and it was great to see Ozzy here too."
City welcomes record-breaking 1.1 million visits in 2015
International visitor consumer spend reaches £386 million
Birmingham has seen the largest growth in visitors outside London
Birmingham achieved a record-breaking one million international visits last year. This is more than ever before, according to the latest figures from the Office for National Statistics (ONS).
The research highlights that the city is the fourth most visited place in the UK by global guests with an increase of 163,000 visitors (17.3%), up on the figure for 2014 (944,000). For the second consecutive year, this was the largest increase for any city outside London.
Consumer spend by foreign visitors reached £386 million – an increase of £87 million on 2014 figures. Similarly, this was the fourth highest of any UK city and only 8% lower than London.
Notably, the research also indicates that the city's strong tourist appeal was further enhanced in 2015 by a high proportion of international business visitors. With 619,000 visits recorded, Birmingham again saw the highest growth of any city outside London. This is 120,000 (19.4%) up on the figure for 2014 (499,000) and the largest rise of any UK regional city.
Cllr John Clancy, Leader of Birmingham City Council, said: "These figures are great news for Birmingham, confirming the city's international standing and growing appeal. More people are discovering Birmingham and its surrounding areas than ever before.

"With over £1billion of investment in the region in the last year, Greater Birmingham is experiencing record levels of growth. These have included the New Street station transport hub, the integrated leisure and entertainment complex Resorts World Birmingham based at the NEC, luxury retail centre The Mailbox and high end shopping destination Grand Central. Birmingham is a city of progress and changes to its physical and economic landscapes will continue."
Kathryn James, Managing Director, NEC, said: "These latest figures reinforce what we've been saying for some time – Birmingham is now emerging as a world class city and Greater Birmingham has never been more attractive for visitors, be it through business investment, tech enterprise, advanced manufacturing, leisure and entertainment or hospitality.
"Our NEC Group venues are also playing their part in attracting international visitors through exhibitions, conference and live events, and even more so now that our destination offer is enhanced following the opening of Resorts World Birmingham on the NEC campus last year.
"The region and its calibre is continuing to grow and our collective offer is being developed further by a connected set of masterplans which are currently in progress and will drive even greater visitor numbers in the future."
Emma Gray, Director of Marketing and Communications for Marketing Birmingham, said: "It is heartening to see the economic growth in Birmingham – we are now very much on the map with global visitors thanks to an outstanding tourism offering including a packed festivals calendar.
"As global competition to attract tourists remains fierce, we have been actively promoting Birmingham more widely than ever before, targeting markets with large numbers of potential visitors, from Germany, China and India.
"We have also helped showcase some major cultural celebrations including the 25th anniversary of Birmingham Royal Ballet and 50 years of the contemporary art gallery Ikon. Major sporting activity in 2015 included the Rugby World Cup, England v Australia Ashes Test Match at Edgbaston Stadium and the AEGON Classic tennis tournament.
"Our offer was further boosted in 2015, with a focus on enhancing Birmingham's business tourism sector. Events play a vital role in the city's visitor economy, which hit an all-time high of £6.2 billion in 2015. By launching new spaces including the Vox Conference Centre and accommodation providers such as Park Regis – we're ensuring we remain attractive to this valuable market."
In recent months, Birmingham has continued to target key global visitor markets. Working closely with Birmingham Airport and tourism bodies VisitBritain and VisitEngland, the city has welcomed media delegations from countries including Japan, South Africa, India, Iceland and Belgium to showcase Birmingham's offer on the world stage.
ENDS
Notes to Editors
Travel Trends is an annual report issued by the Office of National Statistics that provides estimates and profiles of travel and tourism visits (those of less than 12 months' duration) and associated earnings and expenditure between the UK and the rest of the world. The International Passenger Survey (IPS) has been providing the source data for travel and tourism since 1961
https://www.ons.gov.uk/releases/traveltrends2015
Media contacts:
Ann Gill, Communications Manager, Marketing Birmingham – 0121 202 5045 / ann.gill@marketingbirmingham.com
Rabia Raza, Communications Executive, Marketing Birmingham – 0121 202 5002 / rabia.raza@marketingbirmingham.com
Tom Marlow, Senior Communications Executive, Marketing Birmingham – 0121 202 5088 / tom.marlow@marketingbirmingham.com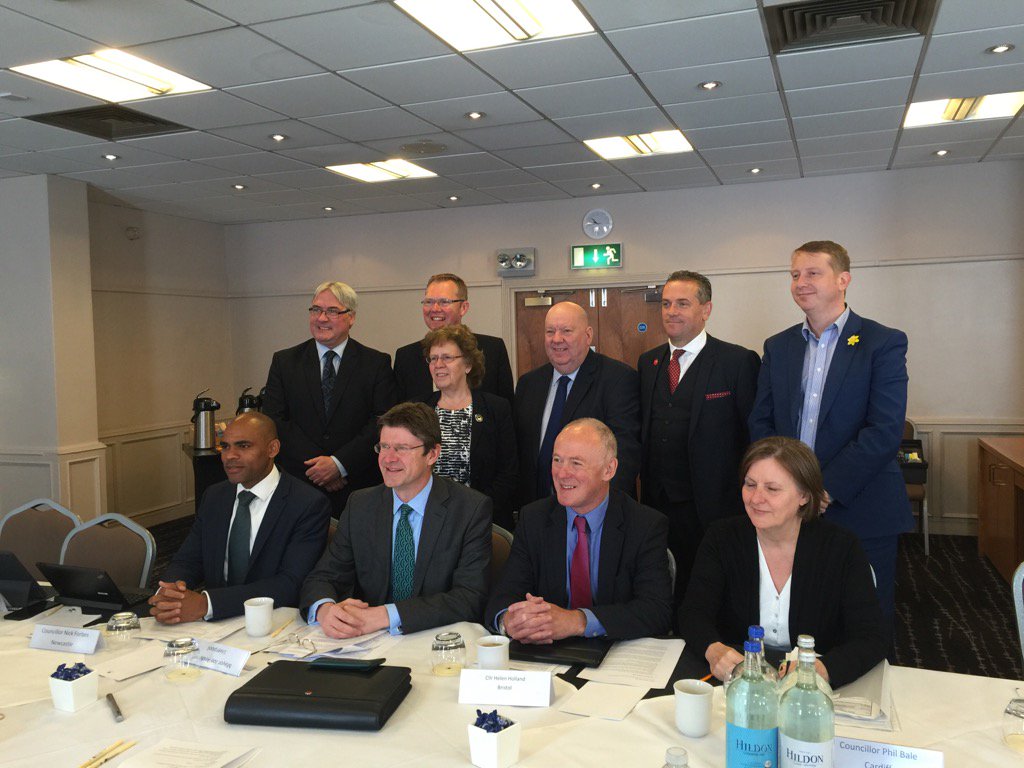 One of the most powerful economic groups in the UK – indeed Europe and the wider world – will meet in Bristol this week. And I'll be representing Birmingham as the leaders and mayors of the UK 'Core Cities' come together to discuss a range of issues including transport investment, bus regulation, devolution of more powers to our cities and how to ensure more people can benefit from economic growth.
But, rest assured, this is not a 'talking shop'.
The Core Cities have a strong track record of turning words into action and these meetings, regularly attended by government ministers, are an opportunity to plan further lobbying of government and to share practical ideas about how to make our cities more economically successful, better places to live.
So who are the Core Cities and why are they so important to the UK economy?
Throughout history cities have always played a vital role in the national and global economy, but in the past few years their importance has increased. The real growth is the big cities – the places where people come together to innovate and invent new forms of wealth creation and the places where cultures mix and our quality of life is enriched. We are big economies in the UK and globally and success in our cities will mean success nationally.
Core Cities is made up of England's eight largest city economies outside London along with Glasgow and Cardiff. Each city sits at the centre of a wider city region. Working together we make the case for the importance of our cities in delivering our country's full economic potential, creating more jobs and improving people's lives.
And there is a very strong case for the vital role our cities play.
Cities already contribute more than a quarter of the combined wealth of England, Wales and Scotland and, with more freedoms and flexibilities, we are best placed to improve the UK's economic fortunes.
The ten Core Cities are home to almost 19 million people – that's over 30 per cent of the combined English, Welsh and Scottish population.
Together we deliver 28 per cent of the combined economic output of England, Wales and Scotland.
In short, the Core Cities drive local economies and in turn underpin the national economy.  The aim is to enable each City to enhance their economic performance and make them better places to live, work, visit and do business.
Much is made in the media of the competition between cities – for example Birmingham's perceived rivalry with Manchester – but I don't really see it that way. I want to see a successful Manchester, I want to see Leeds thrive and Cardiff to create jobs. Likewise I'm sure they have no problems with a confident, successful Birmingham.
The 'us and them' view doesn't reflect the reality. When the leaders of these great cities meet there is certainly some friendly competition, but there is also a powerful sense of shared interest and a strong recognition that successful core cities mean a successful UK.