Monthly Archives:
October 2017
Joint statement from Core Cities UK and Key Cities Group
Today our cities are collectively marking United Nations' World Cities Day, showing our support and solidarity with hundreds of other cities across the globe.
One of this year's themes is Open Cities. Open Cities work hard to remain diverse, tolerant and fair to all people no matter what their background. They aim to give everyone the same life chances so they can contribute to and share more in the proceeds of economic growth, what we call 'Inclusive Growth'.
Cities are the future and more and more people are now living in them. At the moment, more than 50% of the world's population live in a city, and this will rise to 70% by 2050.
Globally, a shift is taking place as power moves from nation states to cities in recognition of their role as drivers of economies. They are the places where the complex challenges of 21st Century life, like cohesion and climate change, will be solved.
Core and Key Cities make up 33 cities across the UK that are home to more than half the country's population. We are pivotal to the UK economy generating almost a third of its GVA.
Our cities are the engines of modern Britain, drivers of its global trade, and have experienced a renaissance over the past two decades.
They have a strong story to tell, but they also face major local challenges which will have national impacts if not addressed.
As the UK starts its journey toward leaving the EU, we must do more to empower our cities, creating a unity of purpose, harnessing the creativity and energy of our businesses and citizens and unlocking Inclusive Growth.
Yet by EU standards, our cities have relatively few powers and low levels of investment with which to achieve these things. Partly as a result of this, living standards have remained too low for too many, for too long, with the result that many in our communities feel left behind and that they do not benefit when growth is delivered.
If the UK is to achieve a successful Brexit, and we are to maintain our reputation as a country with some of the most open and tolerant cities in the world, this needs to change.
We will continue working together on these issues, holding government to account on behalf of our citizens and we aim to come together next year to review progress and put forward ideas on where we go next.
In the meantime, next month's budget represents a major opportunity to empower our cities, to tackle deprivation and do more to create Inclusive Growth, which in turn will drive up productivity.
But more importantly, it is an opportunity to give a message of hope to our business and communities.
Both our groups have already set out detailed ideas in the Core Cities UK Green Paper, Invest Reform Trust and the Key Cities budget submission
In particular we want to highlight three areas that will make an immediate difference, as part of a wider package of devolution and reform. These do not all apply to cities in the devolved nations, but all our cities do want more local control and commitments to place-based policy.
Housing. Greater investment, freedom to borrow and to pursue locally relevant and flexible housing policy will drive up delivery of numbers, type and quality of housing.
Education and Skills. Further devolution and local commissioning of services for adult skills and employment, linked to other services like health, will strengthen our labour markets, delivering the skills business needs and increasing productivity at a critical moment.
Brexit. A Brexit 'City Deal'. The Brexit negotiations should include a greater recognition of the trading and skilled migration relationship between cities across the EU and how this can be maintained and strengthened.
In addition, there are a range of local government finance issues, for example the crisis faced in Adult and Children's Care Services, that also threaten to undermine our economic role, which we deliver on behalf of the UK.
Our cities have never been more important to the future of this country. Government needs to enter into dialogue and partnership with us to exploit our untapped potential and secure the future of Britain's Open Cities.
Supporting SMEs across the city with the @BhamCityCouncil backed Birmingham Small Business Loan Fund https://t.co/YzUiYteX9c #SMEs pic.twitter.com/1eHlAIVvJ7

— LeaderofBirmingham (@BrumLeader) October 17, 2017
A Birmingham precision engineering company, which specialises in the design and manufacture of safety critical products for the marine industry, has won a string of naval contracts thanks to support from the new Birmingham Small Business Loan Fund (BSBLF).
The BSBLF, which is administered by ART Business Loans and supported by Birmingham City Council, Thin Cats peer lending platform and Unity Trust bank, provides loans of between £10,000 and £100,000 for small to medium sized businesses (SMEs) in Birmingham that are unable to obtain any or all of the finance they need from high street banks.
KPM Marine was able to use a BSBLF loan to provide working capital to help it take advantage of growth opportunities presented by recent shifts in the value of sterling.
"We can find ourselves competing with some of the world's largest manufacturers," says Julian Morgan, Joint Managing Director of KPM Marine, "and we win contracts because we offer a unique product, or the best quality, or because we have the capacity to design and innovate quickly to create something which precisely meets a customer's needs. 95% of our supply chain is based in Birmingham, which is not only good for the local economy, but it also gives us greater flexibility, faster response times and better control over quality than sourcing products and materials from the Far East."
Julian's business partner, Joint Managing Director John Key adds: "We moved into the marine sector around 15 years ago and have developed our product range to include bilge pumps, engine reventilation systems, shock-mitigating seating systems and interior fit out modules. We are delighted to have won naval contracts on both sides of the Atlantic and in Europe. Our latest success is as part of the supply chain providing a fleet of up to 38 workboats to support the Royal Navy's new flagship carrier HMS Queen Elizabeth."
Birmingham City Council interim leader Ian Ward comments: "This is exactly what the Birmingham Small Business Loan Fund is about. Companies like KPM Marine have underpinned the Birmingham economy for generations but find it increasingly difficult to borrow money.
"Given the right support, our SMEs will create jobs and opportunities and I'm confident that the likes of KPM Marine will grow from strength to strength."
Steve Walker, Chief Executive of ART Business Loans says: "KPM Marine is a good example of the type of business we are here to support – innovative and dynamic small to medium sized enterprises which are the lifeblood of the local economy, but which struggle to access finance from the banks."
The BSBLF aims to lend £3m to Birmingham business over three years. To apply go to www.artbusinessloans.co.uk or call ART on 0121 359 2444.
– ends –
Press enquiries to: Sally Edwards on 07720 883856 or sally@artbusinessloans.co.uk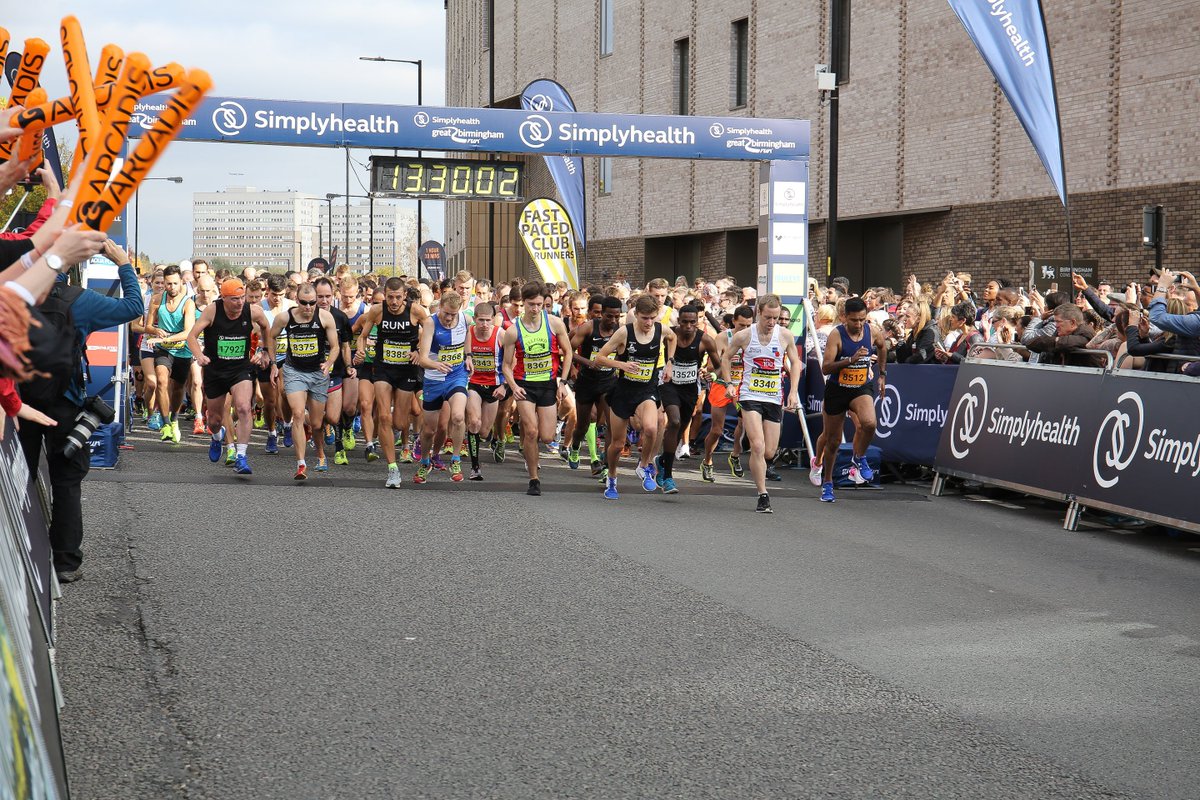 Anyone doubting the power of major sporting events should have been in Birmingham yesterday as thousands of runners took to the city streets for our first marathon in over 30 years.
In total 22,000 people Birmingham International Marathon and half marathon and we can be proud of every single one of them; from Harborne's Chris Ashford, who won the marathon in just over two and a half hours, through to the fun runners completing their first ever half marathon.
Of course, the thousands of spectators lining the route played their part – just as I know people across this city will take a starring role if we host the Commonwealth Games in 2022.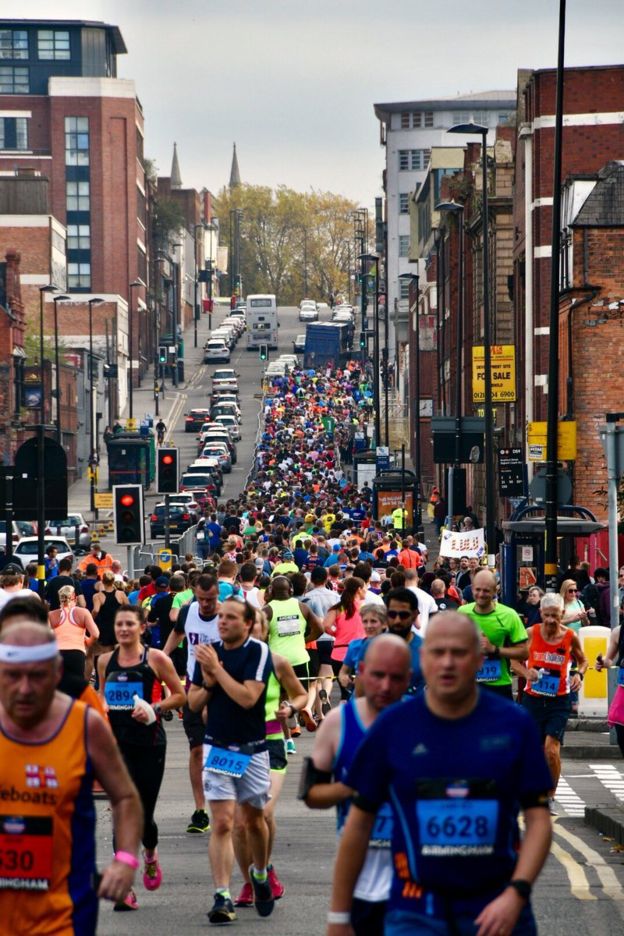 Coming just three weeks after the inaugural Velo Birmingham, yesterday's events once again displayed Birmingham's ability to stage major sporting events.
Our city has a proud track record of delivering large international sporting events, including: ICC Champions Trophy and The Ashes at Edgbaston; Rugby World Cup fixtures at Villa Park; Diamond League athletics at Alexander Stadium; Aegon Classic tennis at Edgbaston Priory; Yonex All England Open Badminton and the UCI BMX Championships.
Yesterday's atmosphere was sensational, underlining why athletes and sports stars love coming to Birmingham – they are guaranteed a warm welcome.
Legendary sprinter Usain Bolt summed it up when Jamaica trained in Birmingham ahead of the 2012 Olympic Games. The eight-time Olympic Champion said: "The Birmingham people, when we were at camp, were extremely great to us. There was a lot of love, and thank you guys – you guys helped us come out here and do our best."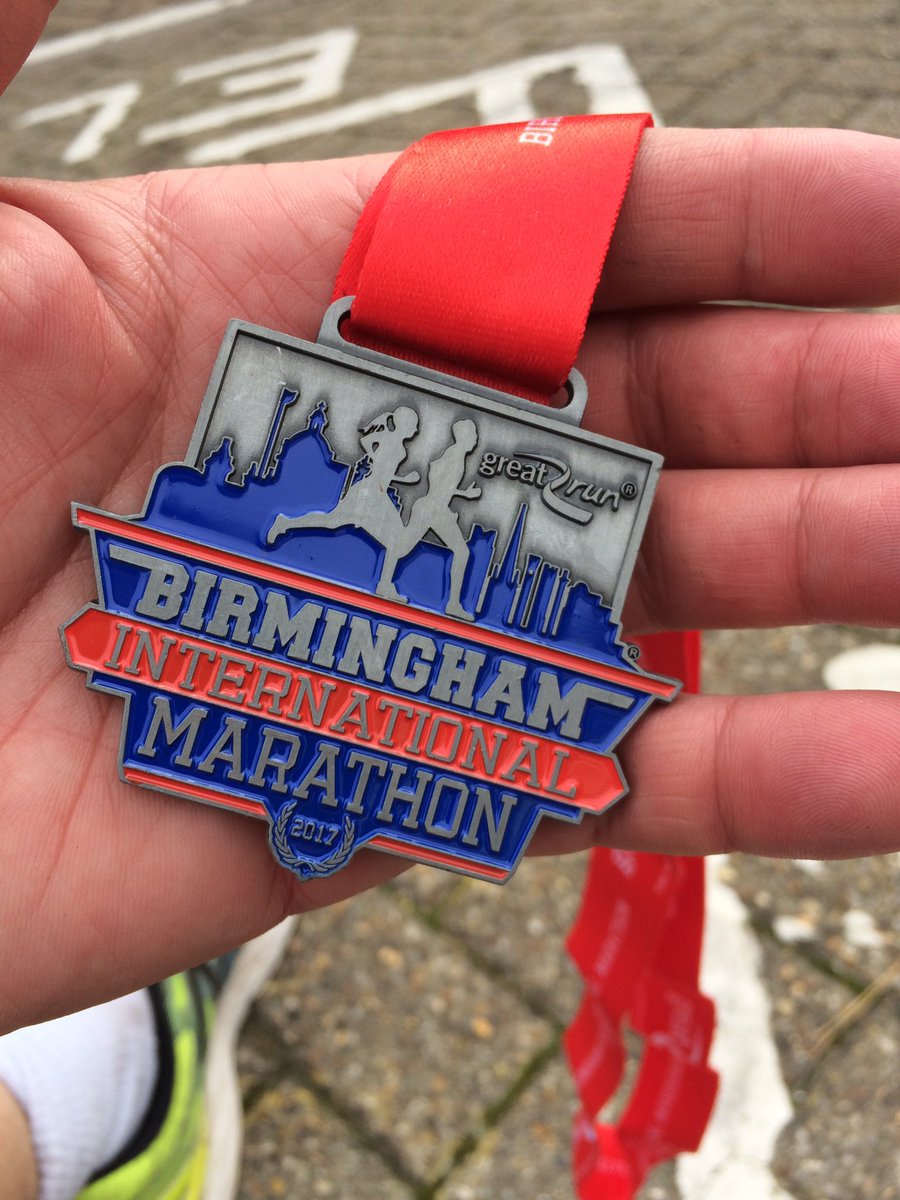 That's why sports stars from across nineteen sports, including all Commonwealth Games sports announced as part of Birmingham's bid, have thrown their weight behind our 2022 Commonwealth Games bid, including Mo Farah (Athletics), James Rodwell (Rugby 7s) and Lily Owsley (Hockey).
Sport has the power to unify people of all ages from all communities and backgrounds and I know the runners appreciated the support as they clocked up the miles.
It was a great day and I would like to thank everyone who played a part. The organisers, the fantastic army of volunteers, the runners and the passionate spectators. You helped to show Birmingham at its best – just as I know you will do if we get the nod for 2022.
Harborne's Chris Ashford crosses the finishing line
Our first marathon runner is over the line here on Jennens Road! What an incredible run. 👏🏼🏆 #BirminghamMarathon pic.twitter.com/PbqWcUd6Nw

— Great Run (@Great_Run) October 15, 2017