Author Archives: Editor
Supporting SMEs across the city with the @BhamCityCouncil backed Birmingham Small Business Loan Fund https://t.co/YzUiYteX9c #SMEs pic.twitter.com/1eHlAIVvJ7

— LeaderofBirmingham (@BrumLeader) October 17, 2017
A Birmingham precision engineering company, which specialises in the design and manufacture of safety critical products for the marine industry, has won a string of naval contracts thanks to support from the new Birmingham Small Business Loan Fund (BSBLF).
The BSBLF, which is administered by ART Business Loans and supported by Birmingham City Council, Thin Cats peer lending platform and Unity Trust bank, provides loans of between £10,000 and £100,000 for small to medium sized businesses (SMEs) in Birmingham that are unable to obtain any or all of the finance they need from high street banks.
KPM Marine was able to use a BSBLF loan to provide working capital to help it take advantage of growth opportunities presented by recent shifts in the value of sterling.
"We can find ourselves competing with some of the world's largest manufacturers," says Julian Morgan, Joint Managing Director of KPM Marine, "and we win contracts because we offer a unique product, or the best quality, or because we have the capacity to design and innovate quickly to create something which precisely meets a customer's needs. 95% of our supply chain is based in Birmingham, which is not only good for the local economy, but it also gives us greater flexibility, faster response times and better control over quality than sourcing products and materials from the Far East."
Julian's business partner, Joint Managing Director John Key adds: "We moved into the marine sector around 15 years ago and have developed our product range to include bilge pumps, engine reventilation systems, shock-mitigating seating systems and interior fit out modules. We are delighted to have won naval contracts on both sides of the Atlantic and in Europe. Our latest success is as part of the supply chain providing a fleet of up to 38 workboats to support the Royal Navy's new flagship carrier HMS Queen Elizabeth."
Birmingham City Council interim leader Ian Ward comments: "This is exactly what the Birmingham Small Business Loan Fund is about. Companies like KPM Marine have underpinned the Birmingham economy for generations but find it increasingly difficult to borrow money.
"Given the right support, our SMEs will create jobs and opportunities and I'm confident that the likes of KPM Marine will grow from strength to strength."
Steve Walker, Chief Executive of ART Business Loans says: "KPM Marine is a good example of the type of business we are here to support – innovative and dynamic small to medium sized enterprises which are the lifeblood of the local economy, but which struggle to access finance from the banks."
The BSBLF aims to lend £3m to Birmingham business over three years. To apply go to www.artbusinessloans.co.uk or call ART on 0121 359 2444.
– ends –
Press enquiries to: Sally Edwards on 07720 883856 or sally@artbusinessloans.co.uk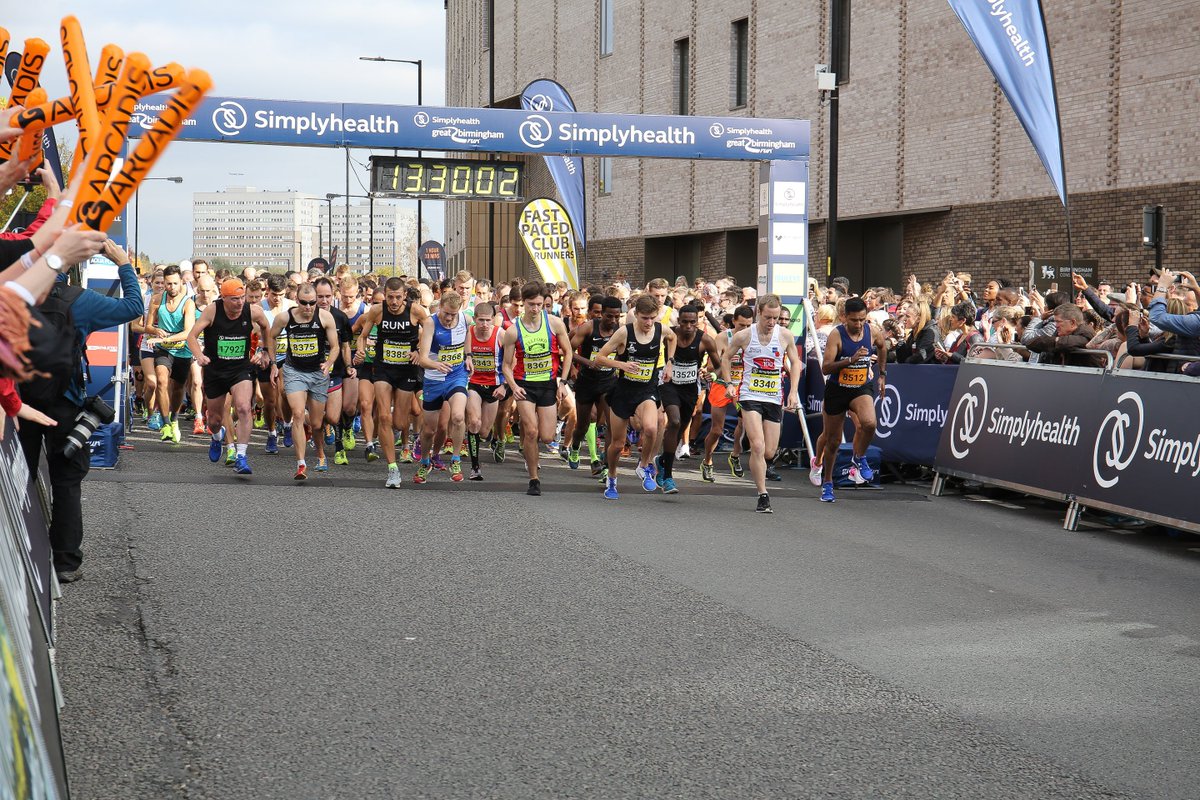 Anyone doubting the power of major sporting events should have been in Birmingham yesterday as thousands of runners took to the city streets for our first marathon in over 30 years.
In total 22,000 people Birmingham International Marathon and half marathon and we can be proud of every single one of them; from Harborne's Chris Ashford, who won the marathon in just over two and a half hours, through to the fun runners completing their first ever half marathon.
Of course, the thousands of spectators lining the route played their part – just as I know people across this city will take a starring role if we host the Commonwealth Games in 2022.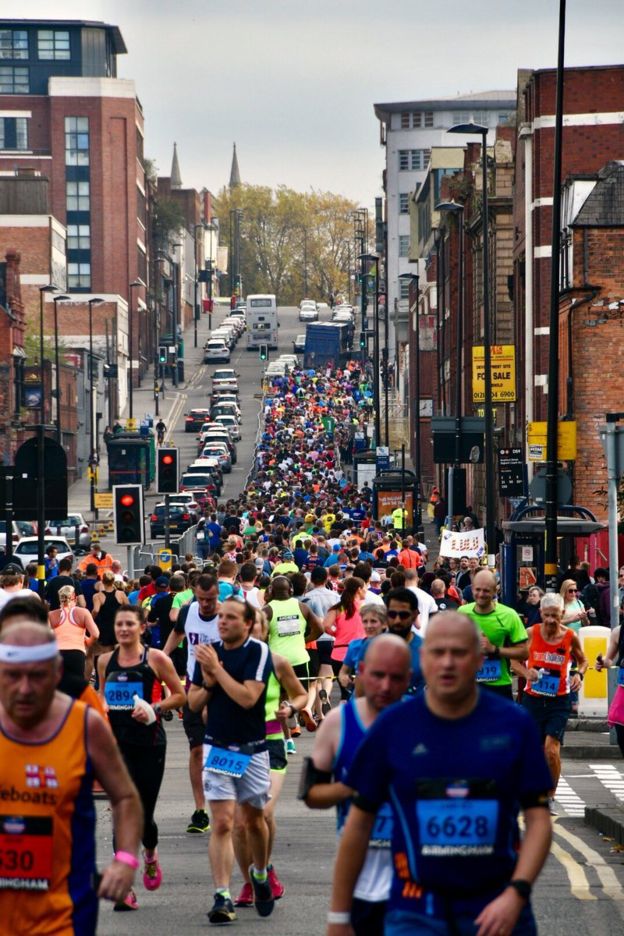 Coming just three weeks after the inaugural Velo Birmingham, yesterday's events once again displayed Birmingham's ability to stage major sporting events.
Our city has a proud track record of delivering large international sporting events, including: ICC Champions Trophy and The Ashes at Edgbaston; Rugby World Cup fixtures at Villa Park; Diamond League athletics at Alexander Stadium; Aegon Classic tennis at Edgbaston Priory; Yonex All England Open Badminton and the UCI BMX Championships.
Yesterday's atmosphere was sensational, underlining why athletes and sports stars love coming to Birmingham – they are guaranteed a warm welcome.
Legendary sprinter Usain Bolt summed it up when Jamaica trained in Birmingham ahead of the 2012 Olympic Games. The eight-time Olympic Champion said: "The Birmingham people, when we were at camp, were extremely great to us. There was a lot of love, and thank you guys – you guys helped us come out here and do our best."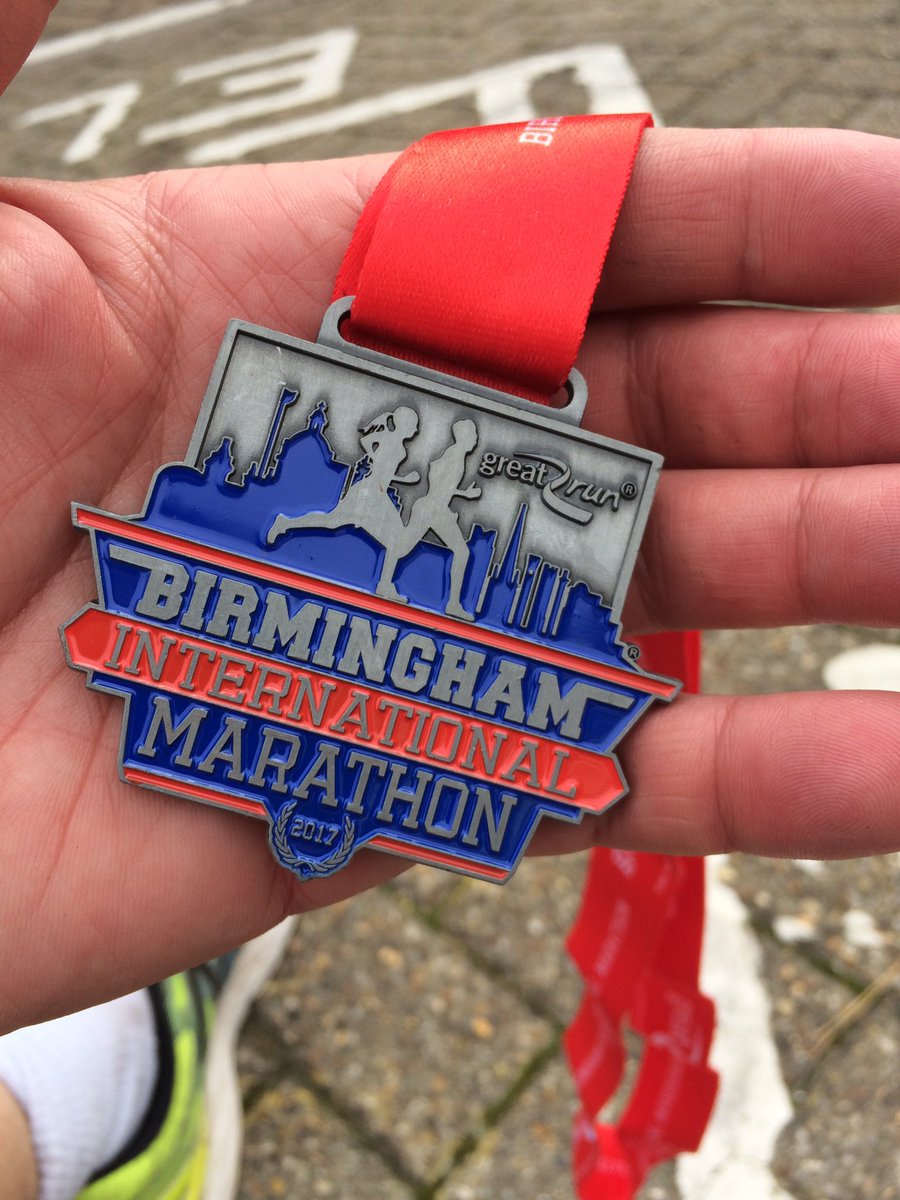 That's why sports stars from across nineteen sports, including all Commonwealth Games sports announced as part of Birmingham's bid, have thrown their weight behind our 2022 Commonwealth Games bid, including Mo Farah (Athletics), James Rodwell (Rugby 7s) and Lily Owsley (Hockey).
Sport has the power to unify people of all ages from all communities and backgrounds and I know the runners appreciated the support as they clocked up the miles.
It was a great day and I would like to thank everyone who played a part. The organisers, the fantastic army of volunteers, the runners and the passionate spectators. You helped to show Birmingham at its best – just as I know you will do if we get the nod for 2022.
Harborne's Chris Ashford crosses the finishing line
Our first marathon runner is over the line here on Jennens Road! What an incredible run. 👏🏼🏆 #BirminghamMarathon pic.twitter.com/PbqWcUd6Nw

— Great Run (@Great_Run) October 15, 2017
The final four bidders to reach the next stage of the procurement process to partner with Birmingham City Council and lead the development of the Peddimore employment site have been announced.
CGI of Peddimore, Birmingham site
The site has attracted international interest from the biggest names in the industrial and logistics market following the launch of the OJEU procurement process in March this year.
The final four developers shortlisted are IM Properties plc, Peel Logistics Property, Prologis UK Ltd and Bericote who are partnering with Tritax Big Box REIT plc. The successful bidder will be announced in March 2018 at the MIPIM property festival in Cannes.
Owned by Birmingham City Council, 'Peddimore, Birmingham' offers the opportunity to bring forward up to 3m sq ft. (around 251,000 sq m on 71 ha) of outstanding market-leading manufacturing and logistics space, with access to a skilled workforce drawn from 2.6 million people living within just 40 minutes' drive time. It is also less than half an hour's drive from the Birmingham International and East Midlands airports, making 'Peddimore, Birmingham' one of the country's most strategically well-positioned and connected development opportunities to emerge in the last five years.
Birmingham City Council Interim Leader Cllr Ian Ward said: "One of our biggest challenges is to create jobs and opportunities for a young and growing population and this much-anticipated development site is forecast to create up to 10,000 jobs, contributing £350 million to the local economy.

"I am delighted that 'Peddimore, Birmingham' has attracted such strong interest from the international industrial property market and we have such a strong shortlist of partners who want to deliver this fantastic opportunity for the city of Birmingham and the wider region."
Waheed Nazir, Birmingham City Council's Corporate Director for Economy, added: "I am grateful for all of the parties that expressed an interest in this exciting development opportunity. We have an extremely strong shortlist of potential development partners and I look forward to working with the successful bidder to deliver this exceptional opportunity."