Category Archives:
Blog
Cllr Sharon Thompson, Birmingham City Council's cabinet adviser for homelessness, outlines the measures being taken to tackle the homelessness crisis.
With unseasonably cold weather affecting much of Birmingham recently, increasing numbers of rough sleepers have been on the frontline facing the freezing temperatures.
Since 2010, rough sleeping has increased by 169% nationally and is a major issue in Birmingham. With challenging times ahead of us with the roll out of Universal Credit, the Homelessness Reduction Act and changes to supported housing, they also give us opportunities to make an impact on preventing homelessness and supporting vulnerable citizens.
We are inputting into national and regional initiatives to help shape the national picture to reflect the needs of Birmingham.
Encouragingly, 2017 figures are showing that these coordinated interventions made through partnership programmes and action taken by the Council are making an impact.
The work achieved by the Homelessness Partnership Board is one of the key reasons for this change. Established by the Council last year, with over 30 individuals from across different sectors, the board is responsible for implementing Birmingham's newly approved Homelessness Prevention Strategy and driving a coordinated system of change for homelessness.
The Homelessness Prevention Strategy seeks to tackle and prevent homelessness at the earliest opportunity. Signed off by every cabinet member, it is recognised that homelessness is not just an issue for Housing and Health.
Homelessness in Birmingham is a priority and one which has seen the Council facing a big culture change in its approach. Part of this includes enacting the following projects that have been specifically created to help tackle the issue:
A Corporate Directorate Board has been created to ensure the entire council considers and prioritises homelessness.
We have established a multi-agency co located Street Intervention Team to respond to rough sleeping and associated activity.
We have taken the lead on developing the regional bid for Housing First pilot in the West.
The leader of the council, cabinet members for homes and housing, community safety and equalities and the ambassador for addressing homelessness, have all written to the Chancellor to raise concerns about the issues surrounding Universal Credit and housing allowances.
In conjunction with West Midlands Combined Authority, we have launched, 'Change into Action', an alternative giving scheme which supports specialist charities and Street Link teams that work to change the circumstances of rough sleepers.
For the first time in four years, 2017 figures do not show a sharp increase in the number of rough sleepers. However, to begin the drive towards eliminating homelessness, it needs to remain a primary focus for us at the Council.
I look forward to the challenge of working with our fantastic partners, local groups and volunteers to ensure that all the schemes in place continue to progress to help drive the positive trend we're seeing that will step-by-step help to eradicate the problem of homelessness in Birmingham.
The disturbing news that Northamptonshire County Council has issued a section 114 notice, banning new expenditure, should act as a wake-up call to the Government that local government austerity has gone too far.
As The Guardian explained over the weekend, a section 114 notice is effectively an admission that a council does not have resources to meet current expenditure, that its financial reserves are depleted and that it has little confidence that it can bring spending under control in the near future.
The Conservative leader of Northamptonshire County Council Heather Smith said the local authority had 'been in what you might call a perfect storm of huge increases in demand for our services at the same time as significant reductions in funding from central government', adding that she had repeatedly warned the government about the growing crisis.
It's important to note that this damning indictment of the situation local government finds itself in after eight years of Tory austerity does not come from a Labour administration, but from the leader of a Conservative county council.
Surely now the Government has to realise that local government cuts have simply gone too far. As Jeremy Corbyn said at Labour's local government conference in Nottingham this weekend: "Austerity is unleashing chaos across our country, squeezing our local authorities and putting jobs, and the vital services they deliver, at risk."
The vital services he refers to are services that support many of the most vulnerable in our society. Thanks to austerity, the safety net is threadbare and councils across the country – of all political persuasions – have made it clear that enough is enough.
Council spending power has fallen by almost half since 2010 and, rather than coming up with a sensible and workable plan for areas like social care and children's services, the Government continues to kick the can down the road.
In Northamptonshire they've run out of road and editor of the Local Government Chronicle Nick Golding has warned that other councils will follow.
Surely now the time has come for the Government to admit once and for all that austerity is a failed and costly policy.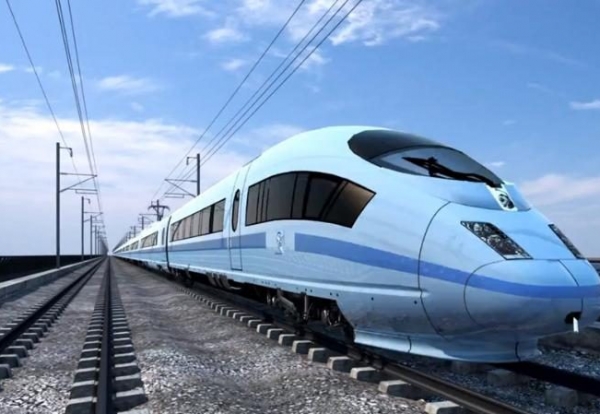 HS2 is back in the news this week with the Second Reading of the Phase 2a (West Midlands to Crewe) hybrid Bill. That's quite a mouthful but what it means in effect is that parliament has moved a step closer to agreeing the second stage of the HS2 high-speed rail project.
The first phase of HS2, linking London and Birmingham, is due for completion in 2026. Phase two, which will eventually link our city to Manchester and Leeds, should be up and running in 2032–33.
Of course that timeline seems like a lifetime away, but for Birmingham's HS2 Generation – the young people currently growing up across the city – this project will shape their lives and careers. That's because HS2 is about so much more than fast trains to and from London. It's about jobs, homes and opportunities for the people of this city.
Our city is at the very heart of the HS2 network and we are ideally placed to reap the rewards of a major project that is already having a huge impact on our economy.
The arrival of the first train may be eight years away but work to make the most of HS2 is already well advanced. Our £1 billion Curzon HS2 Investment Plan, unveiled last year, clearly shows that Birmingham is grabbing this huge opportunity with both hands.
Centred around a spectacular new station, the Plan sets out how the regeneration potential of this opportunity will be maximised through a programme of local infrastructure that will integrate the new rail terminus and unlock wider development. Put simply it's a plan to create 36,000 jobs, build 4,000 homes and boost the city's economy by £1.4bn a year.
In order to take full advantage of the opportunities created by HS2, we must also bridge the skills gap and ensure that Birmingham's future workforce is ready.
Thanks to our five universities, Birmingham is already a centre for academic excellence and last year the National College for High Speed Rail opened its doors to students. The latest addition to our academic offer aims to produce a new generation of highly-skilled professionals to lead Britain's future rail industry. The brains and leaders of the HS2 network will be trained in Birmingham.
Upskilling our workforce is clearly a huge priority in Birmingham. A report this week from the Centre for Cities highlighted the fact that the West Midlands is more exposed to job losses as a result of automation and globalisation. The report stated that 23 per cent of jobs in the region could be under threat.
That worrying and challenging prediction makes it all the more essential that we attract investment and create the exciting new opportunities that Birmingham's young and growing population needs. And that's exactly what we are doing.
This city is already home to HS2 Ltd's HQ at Snow Hill, which will eventually employ up to 1,300 people. A further 500 people will maintain the rolling stock at the Washwood Heath Depot, which will be the operational and service hub for the fleet of high speed trains, while more jobs will be created at the state-of-the-art control centre.
Growth Hubs across the West Midlands have joined forces and developed a programme of support to help local businesses and supply chain companies win HS2-realted work. A £20m Rail Growth Fund is in place, providing loans of up to £2m to rail supply chain firms.
Of course HS2 also makes this city an ever more attractive place to relocate. The likes of HSBC, Deutsche Bank, Jacobs Engineering and Interserve are moving to the West Midlands because of the catalytic effect of HS2's arrival.
And as we edge closer to 2026, more and more companies and organisations will head for Greater Birmingham. That will mean more opportunities and better jobs. It will mean inclusive growth and it will mean a bright future for Birmingham's HS2 Generation.
This blog first appeared in the Birmingham Post on 1 February 2018.