Category Archives:
Blog
Just a quick note from me to say a big thank you to the many people who worked so hard over the last 36 hours to keep Birmingham moving through the snow.
Our gritting crews and highways colleagues worked around the clock throughout the weekend in very testing circumstances. The snow fell throughout Sunday, making gritting and ploughing a never-ending task, but they just got on with the job and will continue to do so throughout the winter.
Thanks must also go to the emergency services who were on hand, keeping us safe and providing reassurance. Police, ambulance and fire crews did what they always do – they got on with the job.
At one stage on Sunday, West Midlands Ambulance Service (@OFFICIALWMAS) tweeted: We're out because we have to be.
Well that may be the case but the efforts of staff who battled through the snow to answer calls were still very much appreciated.
As were the efforts of NHS workers throughout the city. I know the vast majority of health professionals made it into work to continue providing essential care.
And staying with the health theme, thank you to everyone who answered an urgent appeal from Heartlands, Good Hope and Solihull Hospitals for locals with 4x4s to help transport clinical staff during adverse weather.
I'd also like to thank carers and social care staff who provided help and reassurance to Birmingham's more vulnerable people.
Thank you if you found time to check on a vulnerable or elderly neighbours and relatives. Whether you cleared a path or driveway, offered to go shopping for a neighbour or simply called to say hello, I'm sure your actions made a difference.
The many partners tackling rough sleeping in Birmingham also stepped-up. Cold weather provision was in operation and the many individuals and organisations who help in this area did sterling work throughout the weekend.
Finally, thanks to our media partners – both mainstream media and bloggers – for keeping citizens informed, sharing updates and helping to spread the safety message. This is a city of over a million people and we must work together to ensure everyone has up to date information.
There may be no snow forecast over the next few days but temperatures overnight will be extremely cold, so thank you in advance to everyone who keeps Birmingham moving.
And, if you're out and about, please take extra care.
When Phillip Hammond delivers his Autumn Budget on Wednesday I hope the pressing needs of local government are at the front of his mind, because after seven long years of cuts, these are challenging times for councils up and down the country.
The Local Government Association (LGA) has made clear in its budget submission that with many local services facing significant funding gaps, it is vital that the Autumn Budget recognises that councils cannot continue without sufficient and sustainable resources.
That is clearly the case here in Birmingham, where the City Council has shouldered a disproportionate share of local government cuts since 2010. Almost £600 million has been cut from our budget in the last seven years and, by the end of this decade, nearly two-thirds of the revenue budget as it existed in 2010 will have been removed. Inevitably that has meant cuts to services and sadly job losses.
As leader of the UK's largest local authority, I wrote to the Chancellor last week, highlighting a number of key issues for Birmingham City Council.
I urged the Chancellor to correct a historic error. The decision to recalculate the local government funding formula from 2016/17 onwards was of course a welcome one. Unfortunately the now acknowledged unfairness of the funding formula in 2014/15 and 2015/16 has cost the Council in the region of £100m per annum. That shortfall clearly impacts on the people of Birmingham and I have urged Mr Hammond to address the unfairness in the Autumn Budget.
For the last seven years Birmingham has suffered some of the highest cuts in the country, while demand for the services that protect many of the most vulnerable people has continued to grow.
This can clearly be seen by the growing crisis in social care. Like local authorities across the country, Birmingham faces significant budgetary pressures in social care and the LGA has warned that for every £1 of council tax collected by councils in 2019/20, almost 60p could be spent on caring for the elderly, vulnerable adults and children.
Clearly the social care council tax precept and the £2 billion announced for social care in the Spring Budget were welcome short-term solutions, but it is absolutely vital that the Autumn Budget sets out how the Government intends to address the social care crisis. There must be long-lasting reform and councils must be given the means to meet ever increasing demand.
Inevitably seven years of austerity has meant cuts to services and sadly job losses in Birmingham. In addition, our remaining workforce has suffered a 21 per cent real-terms cut in basic pay since 2010. So I would welcome any decision to finally lift the public sector pay cap for local government, however funding for local authorities must then increase accordingly to avoid yet another real-terms cut to our funding.
I also hope the Chancellor listens to growing calls for the Government to fund a nationwide programme of retro-fitting sprinklers in high-rise blocks.
This matter is of extreme importance to over 10,000 Birmingham residents living in 213 tower blocks who are understandably concerned following the Grenfell tragedy earlier this year.
The retrofitting of sprinklers in all high-rise social housing would make a vital difference to people's safety and I hope the government heeds the lessons of past disasters and provides the funds for this vital work.
Wednesday's Budget comes at a key time for local government and the LGA is right to assert that with the right funding and powers, councils can continue to lead their local areas whilst the Government is distracted by Brexit negotiations.
So when the Chancellor delivers his Autumn Budget on Wednesday I hope he listens to the case for local government.
We remain committed to taking a lead on housing, regeneration, job creation and more, but these are challenging times for local government and a failure to recognise that in the Autumn Budget will have serious consequences in our communities.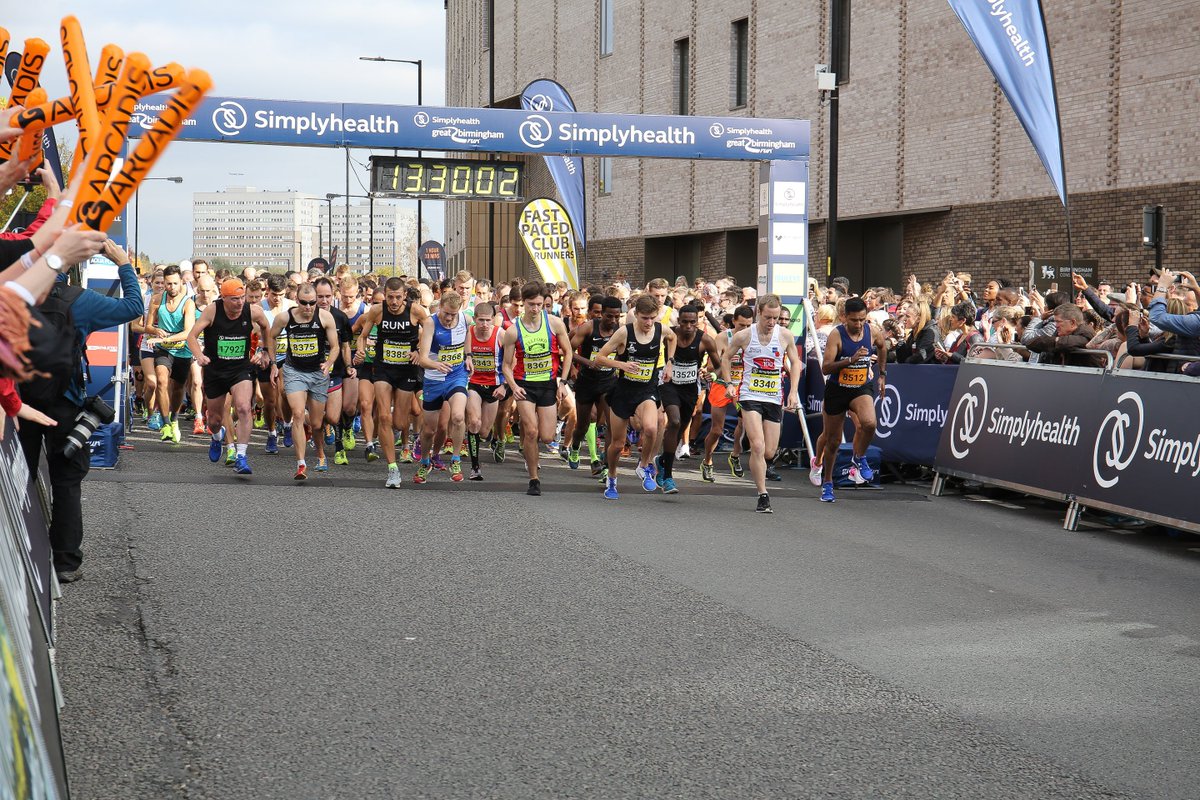 Anyone doubting the power of major sporting events should have been in Birmingham yesterday as thousands of runners took to the city streets for our first marathon in over 30 years.
In total 22,000 people Birmingham International Marathon and half marathon and we can be proud of every single one of them; from Harborne's Chris Ashford, who won the marathon in just over two and a half hours, through to the fun runners completing their first ever half marathon.
Of course, the thousands of spectators lining the route played their part – just as I know people across this city will take a starring role if we host the Commonwealth Games in 2022.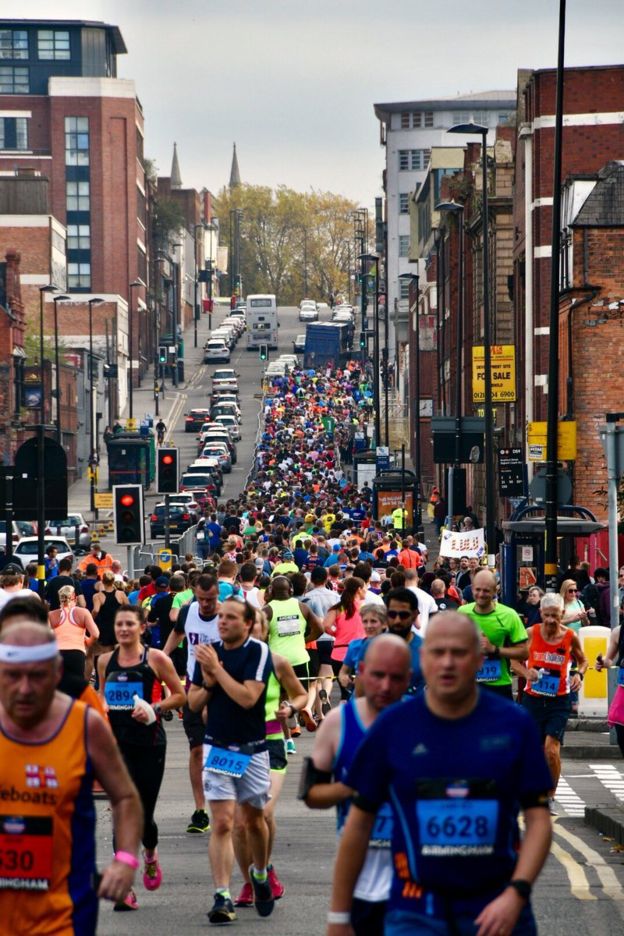 Coming just three weeks after the inaugural Velo Birmingham, yesterday's events once again displayed Birmingham's ability to stage major sporting events.
Our city has a proud track record of delivering large international sporting events, including: ICC Champions Trophy and The Ashes at Edgbaston; Rugby World Cup fixtures at Villa Park; Diamond League athletics at Alexander Stadium; Aegon Classic tennis at Edgbaston Priory; Yonex All England Open Badminton and the UCI BMX Championships.
Yesterday's atmosphere was sensational, underlining why athletes and sports stars love coming to Birmingham – they are guaranteed a warm welcome.
Legendary sprinter Usain Bolt summed it up when Jamaica trained in Birmingham ahead of the 2012 Olympic Games. The eight-time Olympic Champion said: "The Birmingham people, when we were at camp, were extremely great to us. There was a lot of love, and thank you guys – you guys helped us come out here and do our best."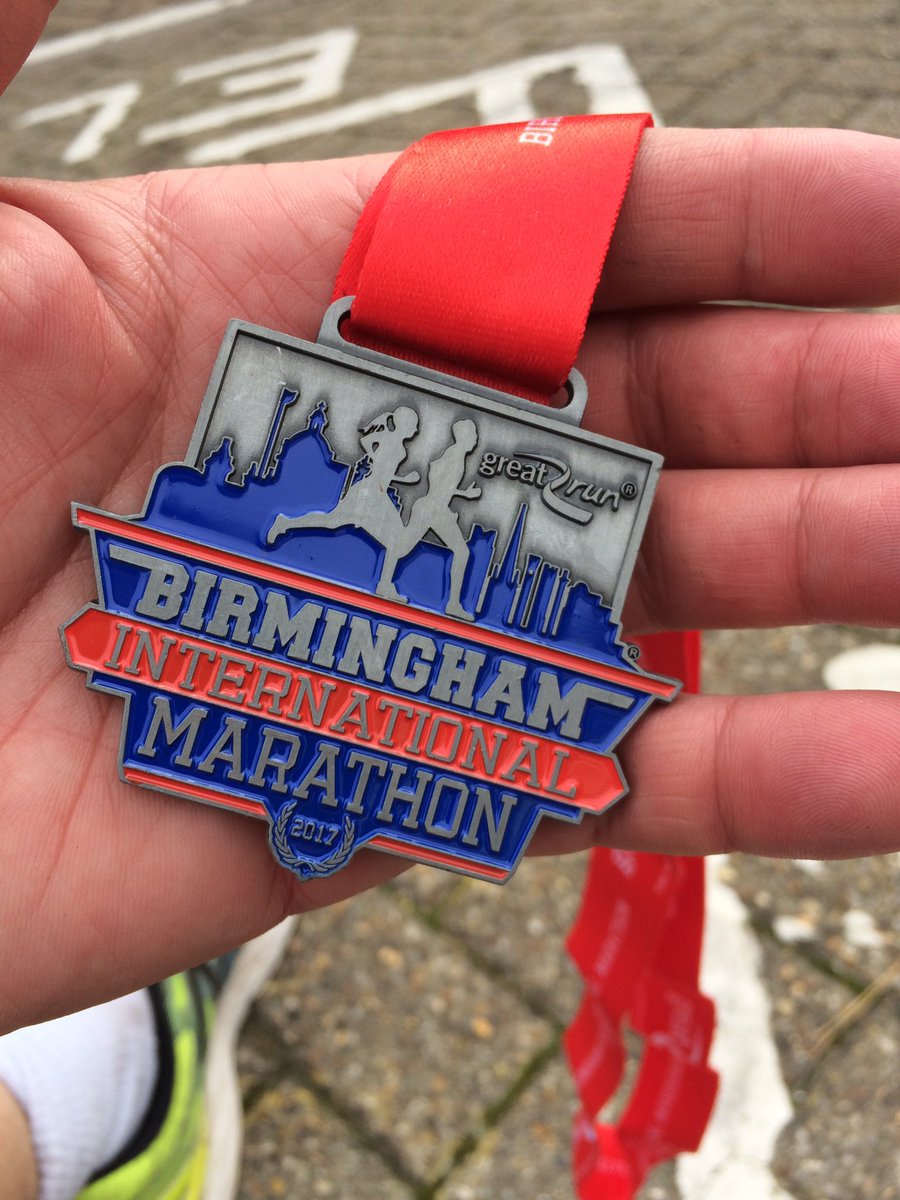 That's why sports stars from across nineteen sports, including all Commonwealth Games sports announced as part of Birmingham's bid, have thrown their weight behind our 2022 Commonwealth Games bid, including Mo Farah (Athletics), James Rodwell (Rugby 7s) and Lily Owsley (Hockey).
Sport has the power to unify people of all ages from all communities and backgrounds and I know the runners appreciated the support as they clocked up the miles.
It was a great day and I would like to thank everyone who played a part. The organisers, the fantastic army of volunteers, the runners and the passionate spectators. You helped to show Birmingham at its best – just as I know you will do if we get the nod for 2022.
Harborne's Chris Ashford crosses the finishing line
Our first marathon runner is over the line here on Jennens Road! What an incredible run. 👏🏼🏆 #BirminghamMarathon pic.twitter.com/PbqWcUd6Nw

— Great Run (@Great_Run) October 15, 2017