Blog Archives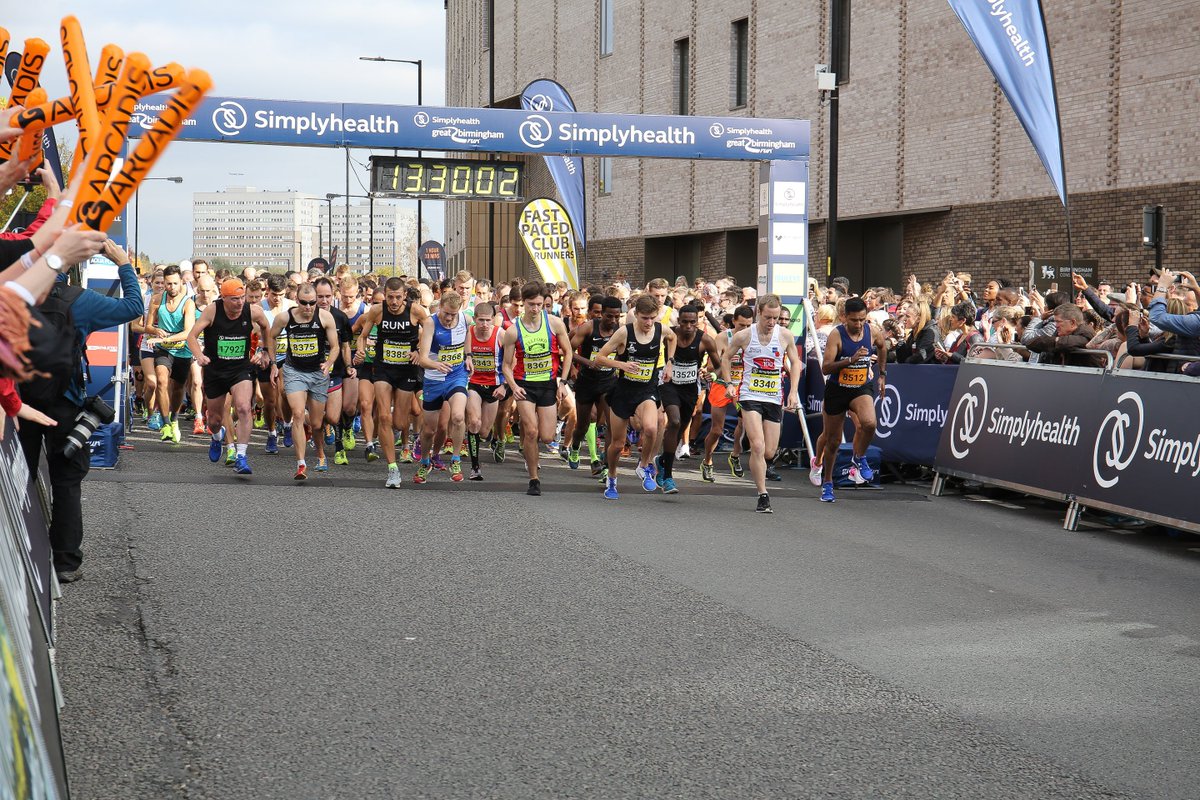 Anyone doubting the power of major sporting events should have been in Birmingham yesterday as thousands of runners took to the city streets for our first marathon in over 30 years.
In total 22,000 people Birmingham International Marathon and half marathon and we can be proud of every single one of them; from Harborne's Chris Ashford, who won the marathon in just over two and a half hours, through to the fun runners completing their first ever half marathon.
Of course, the thousands of spectators lining the route played their part – just as I know people across this city will take a starring role if we host the Commonwealth Games in 2022.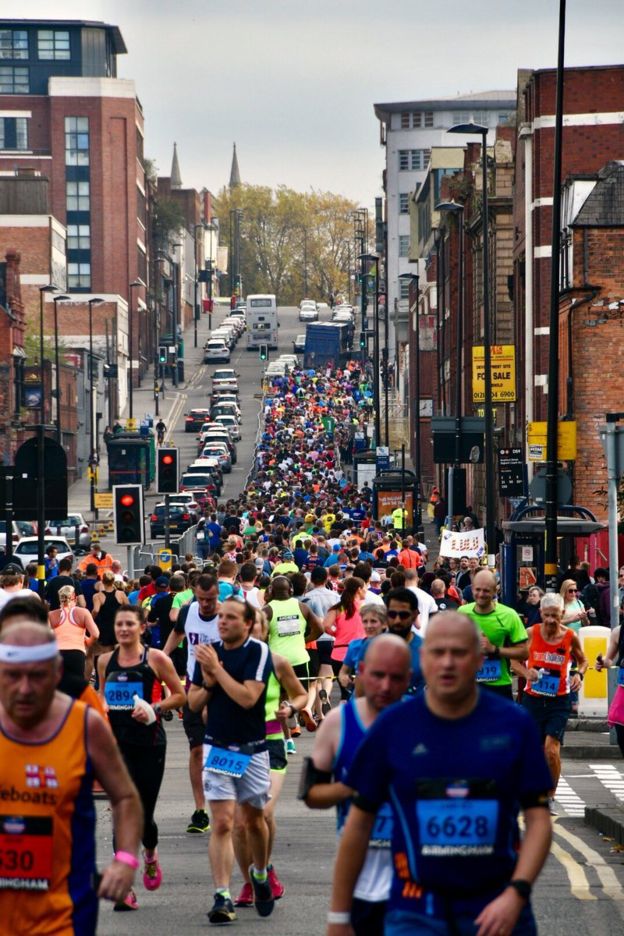 Coming just three weeks after the inaugural Velo Birmingham, yesterday's events once again displayed Birmingham's ability to stage major sporting events.
Our city has a proud track record of delivering large international sporting events, including: ICC Champions Trophy and The Ashes at Edgbaston; Rugby World Cup fixtures at Villa Park; Diamond League athletics at Alexander Stadium; Aegon Classic tennis at Edgbaston Priory; Yonex All England Open Badminton and the UCI BMX Championships.
Yesterday's atmosphere was sensational, underlining why athletes and sports stars love coming to Birmingham – they are guaranteed a warm welcome.
Legendary sprinter Usain Bolt summed it up when Jamaica trained in Birmingham ahead of the 2012 Olympic Games. The eight-time Olympic Champion said: "The Birmingham people, when we were at camp, were extremely great to us. There was a lot of love, and thank you guys – you guys helped us come out here and do our best."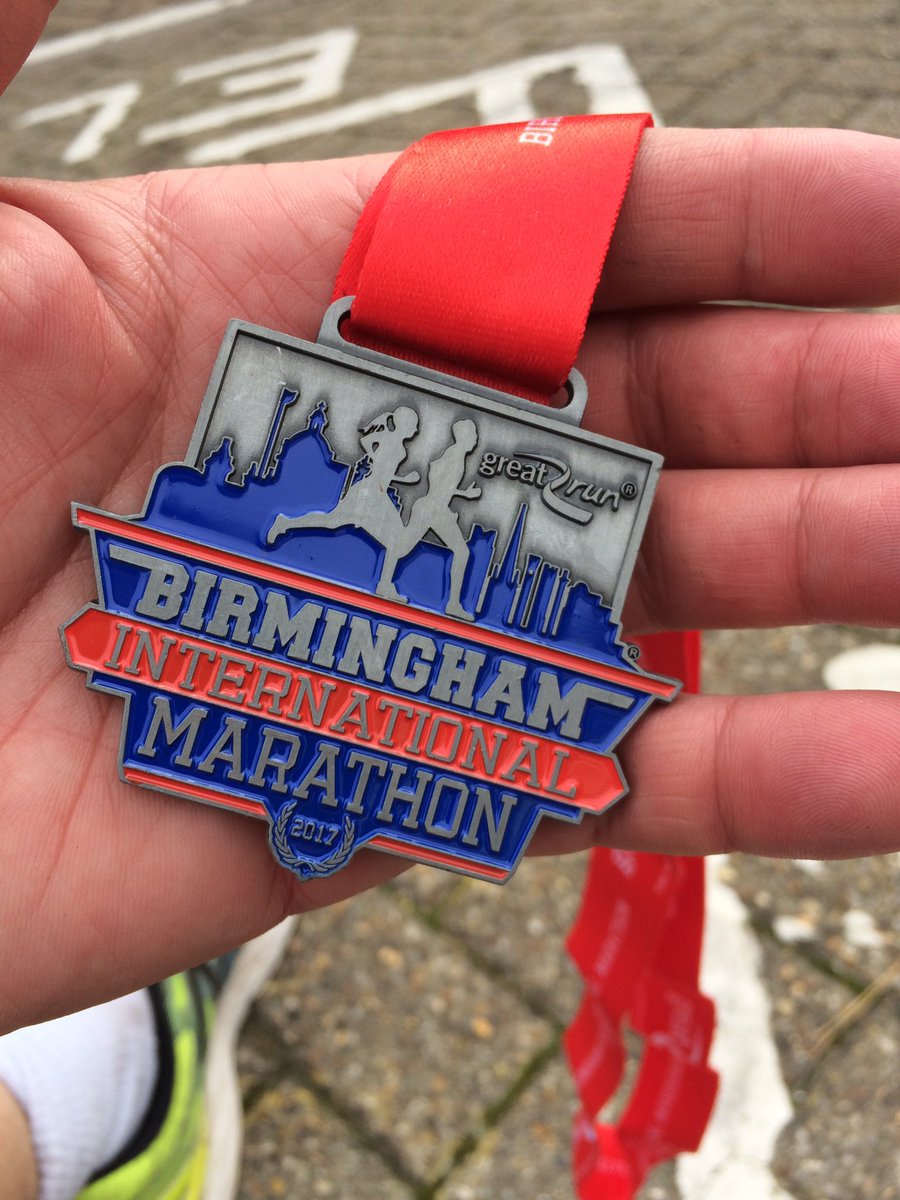 That's why sports stars from across nineteen sports, including all Commonwealth Games sports announced as part of Birmingham's bid, have thrown their weight behind our 2022 Commonwealth Games bid, including Mo Farah (Athletics), James Rodwell (Rugby 7s) and Lily Owsley (Hockey).
Sport has the power to unify people of all ages from all communities and backgrounds and I know the runners appreciated the support as they clocked up the miles.
It was a great day and I would like to thank everyone who played a part. The organisers, the fantastic army of volunteers, the runners and the passionate spectators. You helped to show Birmingham at its best – just as I know you will do if we get the nod for 2022.
Harborne's Chris Ashford crosses the finishing line
Our first marathon runner is over the line here on Jennens Road! What an incredible run. 👏🏼🏆 #BirminghamMarathon pic.twitter.com/PbqWcUd6Nw

— Great Run (@Great_Run) October 15, 2017
I'm proud to have been elected as the new leader of Birmingham City Council's Labour group and Interim Leader of the city council.
As a Brummie born and bred, I grew up in the east of Birmingham in Tile Cross, I'm passionate about our city. We've done tremendous things in the past and we'll go onto do great things in the future.
So I'm ambitious and optimistic for the future but also realistic enough to know that we face significant challenges – not least the bins dispute.
Along with setting a balanced budget and working with Birmingham Independent Improvement Panel, this is clearly one of the biggest challenges currently facing us and I won't pretend this has been our finest hour. But we are where we are and it's clear that we've got to resolve the dispute quickly.
The recent court case gives us a window of opportunity to do that, because the staff are now all back at work and we have the opportunity to sit down around the table and enter into talks.
I've been speaking to people at the top of the Labour Party, I've written to Jeremy Corbyn and I've discussed the issues with Howard Beckett of UNITE. We've also met with ACAS this week. That's what will resolve this situation. We've had enough megaphone diplomacy. Enough has been said across the airwaves in recent months and we now need to get down to some quiet negotiation.
I won't shirk the current challenges but Birmingham is an ambitious city and I make no apology for looking to the future.
Speaking of which, the Government today confirmed it is now backing Birmingham to be the UK's official candidate city for the 2022 Commonwealth Games.
The Birmingham bid team, the Government and Commonwealth Games England are now working together to finalise the formal bid submission to be delivered to the Commonwealth Games Federation tomorrow (30 September).
Great news as Birmingham gets Government support for the race to host Commonwealth Games 2022 https://t.co/E5eBVqm6Yt #BrumBid2022 pic.twitter.com/ClD3934shY

— Bham City Council (@BhamCityCouncil) September 29, 2017
We have worked closely with the Commonwealth Games Delivery Unit set-up by the Department for Digital, Culture, Media and Sport (DCMS) and the Treasury to create a compelling, compliant and value for money bid for Birmingham to host the 2022 Commonwealth Games. The support of the UK Government is a great endorsement of our bid and we are excited about finalising our submission and edging closer to the opportunity to bring the Games to Birmingham.
The support we have received from a range of public and private sector partners and from across the wider West Midlands region and beyond has been incredible and we thank everyone for backing Brum's bid to get us this far.
This city is of a scale that we means can do things here that other places never have the opportunity to do. The Commonwealth Games is a good example of that. Because of the investment of previous generations and their foresight, we have the facilities in place that enable us to put together a bid and, hopefully, successfully host the Games in 2022.
Understandably some people will tell us to forget about the Games and concentrate on collecting the bins. I say understandably because there is anger and frustration over the dispute.
But I firmly believe we can do both and we must not let temporary problems distract us from our long term ambitions. Our city deserves better than that.