Blog Archives
My speech at the launch of the Birmingham Homelessness Prevention Strategy
Download the strategy here: https://www.birmingham.gov.uk/download/downloads/id/2531/birmingham_homelessness_prevention_strategy_2017.pdf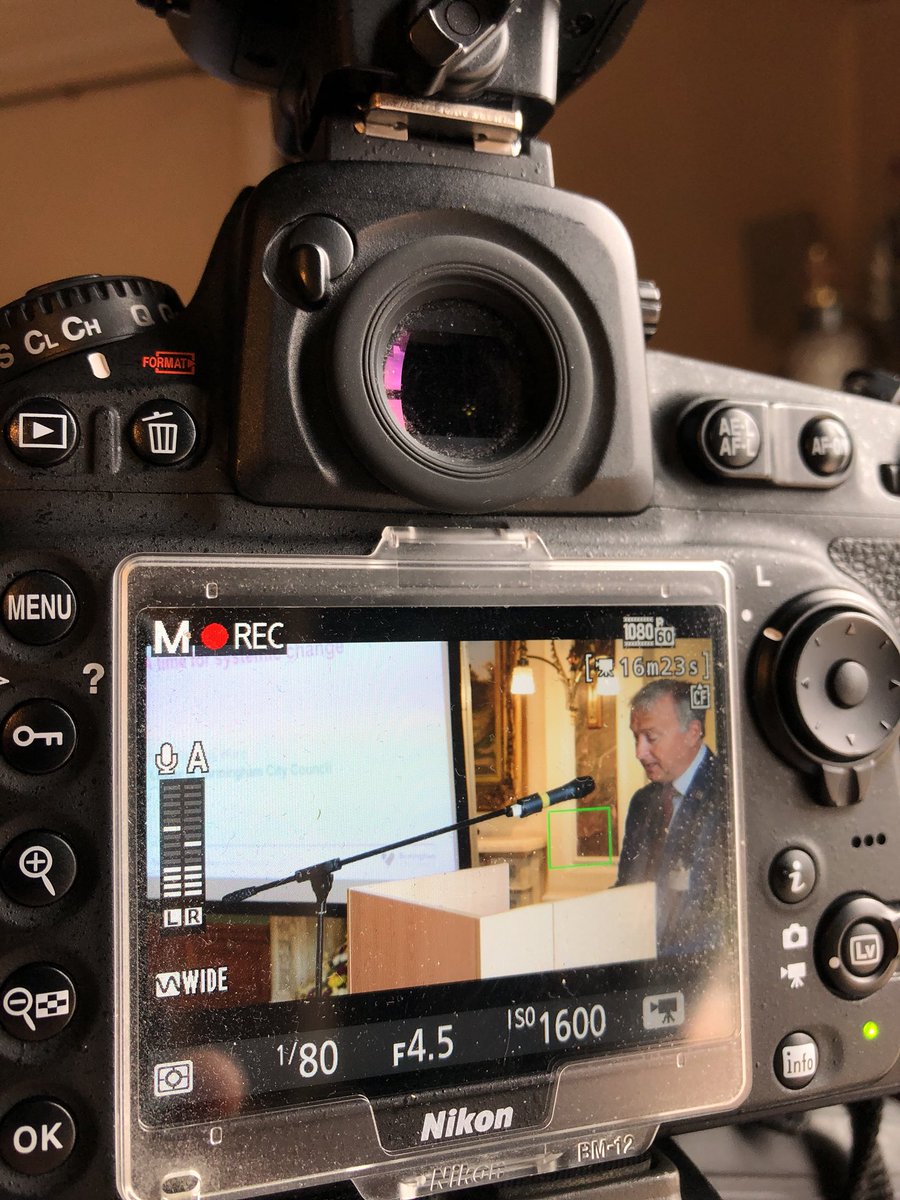 Good morning ladies and gentlemen and thank you for joining us here for the launch of the Birmingham Homelessness Prevention Strategy.
You can tell a lot about a city from the way it unites to protect its most vulnerable.
So we can take great pride in the fact that so many partners are coming together to tackle and prevent homelessness.
It's doesn't surprise me that Birmingham continues to be a city that helps those in need. Compassion is in our collective DNA. This is a city that stands up for victims; a city that unites to counter injustice and inequality.
And, while compassion and good intentions will only get us so far, what is clear from this strategy is that together we also have the vision, the skills and the sheer determination to tackle an issue that has disastrous consequences for far too many Birmingham citizens.
And I'm not just talking about the very visible rough sleeping crisis.
The sad truth is that Birmingham also has a high number of families who are homeless or in temporary accommodation. And, as we've seen in other UK towns and cities, those figures have risen dramatically over the last eight years.
Behind that rise we find far too many individual tales of heartbreak and hardship, we find far too many children living in temporary accommodation often badly affecting their education and we find far too many lives irrevocably damaged.
We cannot and will not sit back as a city and allow that to continue.
Homelessness ruins lives and this strategy acknowledges that we need to do more to recognise the impact that the trauma of homelessness can have on physical and mental health of both adults and children.
Homeless households experience severe health inequalities, and a lower life expectancy than the general population.
Shockingly we know that the impact begins at birth, with homeless children more likely to be born at a low birth weight and miss their immunisations.
Homeless children are three times more likely to experience poor mental health; the impact of which is long lasting.
And even after they have a new home, children who experience homelessness remain vulnerable to family breakdown, domestic abuse, mental ill health, and learning and development difficulties.
At whatever stage in life you are at, homelessness destroys potential.
Which is why the key to this strategy is that vital word: PREVENTION.
Our new focus is on preventing people from becoming homeless in the first place and supporting those who are homeless to build a more positive future in good health, sustainable accommodation and long lasting employment.
To succeed, we must help people secure homes that they can afford and maintain, which is why in the recent local elections we promised to build more affordable homes and homes for social rent.
Saying it is the easy part but we must not underestimate the scale of the challenge.
With the population predicted to rise by 150,000 by 2031, Birmingham needs 89,000 new homes to meet the needs of the city's population over the next 13 years.
I promise that Birmingham City Council will play its part. Since 2012, we've built more affordable homes than any other council in the country and we will continue to build much needed affordable homes through Birmingham Municipal Housing Trust.
But, as the strategy we're launching today makes clear, we need a range of safe, decent, affordable housing options, both shared and self-contained, in the private, social and third sectors.
We all have a part to play and, though this is a huge challenge, I firmly believe we can work together to drive the systemic change required to deliver this strategy and achieve our collective vision for Birmingham.
Last week we launched our Domestic Abuse Prevention Strategy – an issue often closely linked to homelessness – and I said then that we must ask ourselves what sort of a city we want to live in.
What sort of Birmingham do we want our young people to grow up in?
And, what value do we place on respecting and protecting the most vulnerable in our city?
Those questions are equally applicable as we address the issue of homelessness.
If we look around Birmingham in 2018, this is a city undergoing a dramatic and exciting transformation.
The cranes on our skyline, the building sites and the sheer scale of new developments mean that this is a city on the up.
Our challenge now is to ensure that everyone gets an opportunity to share in that success.
And, at the very least, we should strive to be a city where everyone has a roof over their head and place to call home.
That's why I'm delighted that so many of the City's partners and stakeholders have come together to deliver the strategy we're launching today.
Let's make it happen.
Housing First: Funding boost to tackle rough sleeping in Birmingham https://t.co/SwWTRjZMLU #homelessness pic.twitter.com/R2WezYGG48

— LeaderofBirmingham (@BrumLeader) May 9, 2018
Three areas in England are set to launch new pilot projects to support rough sleepers with complex needs get off the streets into stable and affordable accommodation, Housing Secretary Rt Hon James Brokenshire MP has announced today (9 May 2018).
The projects in Greater Manchester, Liverpool City Region and the West Midlands Combined Authority will offer individuals intensive support to recover from complex health issues, for example substance abuse and mental health difficulties and sustain their tenancies.
The pilot projects will be based on Housing First, an internationally proven approach to supporting rough sleepers into long-term accommodation.
Funding for the Government's Housing First Pilots was announced at Autumn Budget.
Councillor Ian Ward, Leader of Birmingham City Council commented, "We welcome the announcement of the funding for the West Midlands Combined Authority (WMCA) Housing First bid. Birmingham has long recognised the value of the Housing First model which provides a housing solution for the most vulnerable people facing homelessness in our city.
"We are pleased to be leading the development of the bid alongside our local authority partners as part of the WMCA. Delivering a Housing First pilot will be a key element in implementing both the Birmingham City Council Homelessness Prevention Strategy and the Regional Homelessness Taskforce work."
Housing Secretary Rt Hon James Brokenshire MP said: "The evidence shows Housing First has an incredible rate of success in providing rough sleepers with the support they need to get off the streets and to rebuild their lives.
"We are investing over £1.2 billion to break the homelessness cycle, but we know there's more to do to help people off the streets for good. This is why the Government is leading the way in implementing Housing First in England.
"I believe these pilots will have a positive impact in their areas and I look forward to hearing about their successes over the coming months."
Jacqui Kennedy, corporate director for place at Birmingham City Council said, "Homelessness prevention and programmes such as Housing First is something we have been working hard towards for many years. The allocation of funding to develop a pilot for Housing First across the West Midlands is a first step towards achieving this. I wholeheartedly welcome the opportunity to learn from the outcomes of the pilot and explore innovative ways to prevent and respond to homelessness."
Housing First is a tried and tested approach to tackling long-term rough sleeping that puts the emphasis on finding individuals a secure and affordable home to live in, while providing them with expert support to rebuild their lives.
In Europe, Housing First projects have been successful at ending homelessness for at least 8 out of 10 people in the scheme. This is compared to hostel-based accommodation which has resulted in between 40% and 60% of users with complex needs leaving, or ejected, before their homelessness is resolved.
Today's announcement builds on measures the Government is bringing forward to halve rough sleeping by 2022 and end it altogether by 2027, including:
A new Rough Sleeping Team made up of rough sleeping and homelessness experts with specialist knowledge across a wide-range of areas from housing, mental health and addiction;
A £30 million fund for 2018 to 2019 with further funding agreed for 2019 to 2020 targeted at local authorities with high numbers of people sleeping rough. These areas will be supported by the new Rough Sleeping Team to develop local interventions to reduce the numbers of those sleeping rough; and
£100,000 funding to support frontline Rough Sleeping workers to make sure they have the right skills and knowledge to work with vulnerable rough sleepers.
The Government is additionally working with the National Housing Federation to look at providing additional, coordinated move-on accommodation for rough sleepers.
Cllr Sharon Thompson, Birmingham City Council's cabinet adviser for homelessness, outlines the measures being taken to tackle the homelessness crisis.
With unseasonably cold weather affecting much of Birmingham recently, increasing numbers of rough sleepers have been on the frontline facing the freezing temperatures.
Since 2010, rough sleeping has increased by 169% nationally and is a major issue in Birmingham. With challenging times ahead of us with the roll out of Universal Credit, the Homelessness Reduction Act and changes to supported housing, they also give us opportunities to make an impact on preventing homelessness and supporting vulnerable citizens.
We are inputting into national and regional initiatives to help shape the national picture to reflect the needs of Birmingham.
Encouragingly, 2017 figures are showing that these coordinated interventions made through partnership programmes and action taken by the Council are making an impact.
The work achieved by the Homelessness Partnership Board is one of the key reasons for this change. Established by the Council last year, with over 30 individuals from across different sectors, the board is responsible for implementing Birmingham's newly approved Homelessness Prevention Strategy and driving a coordinated system of change for homelessness.
The Homelessness Prevention Strategy seeks to tackle and prevent homelessness at the earliest opportunity. Signed off by every cabinet member, it is recognised that homelessness is not just an issue for Housing and Health.
Homelessness in Birmingham is a priority and one which has seen the Council facing a big culture change in its approach. Part of this includes enacting the following projects that have been specifically created to help tackle the issue:
A Corporate Directorate Board has been created to ensure the entire council considers and prioritises homelessness.
We have established a multi-agency co located Street Intervention Team to respond to rough sleeping and associated activity.
We have taken the lead on developing the regional bid for Housing First pilot in the West.
The leader of the council, cabinet members for homes and housing, community safety and equalities and the ambassador for addressing homelessness, have all written to the Chancellor to raise concerns about the issues surrounding Universal Credit and housing allowances.
In conjunction with West Midlands Combined Authority, we have launched, 'Change into Action', an alternative giving scheme which supports specialist charities and Street Link teams that work to change the circumstances of rough sleepers.
For the first time in four years, 2017 figures do not show a sharp increase in the number of rough sleepers. However, to begin the drive towards eliminating homelessness, it needs to remain a primary focus for us at the Council.
I look forward to the challenge of working with our fantastic partners, local groups and volunteers to ensure that all the schemes in place continue to progress to help drive the positive trend we're seeing that will step-by-step help to eradicate the problem of homelessness in Birmingham.