The consultation into the A34 Perry Barr Highway Improvement Scheme is ongoing and I would urge as many people as possible to have their say https://www.birminghambeheard.org.uk/economy/a34perrybarr/
Below is a letter to West Midlands Mayor Andy Street in response to concerns he raised about the proposals.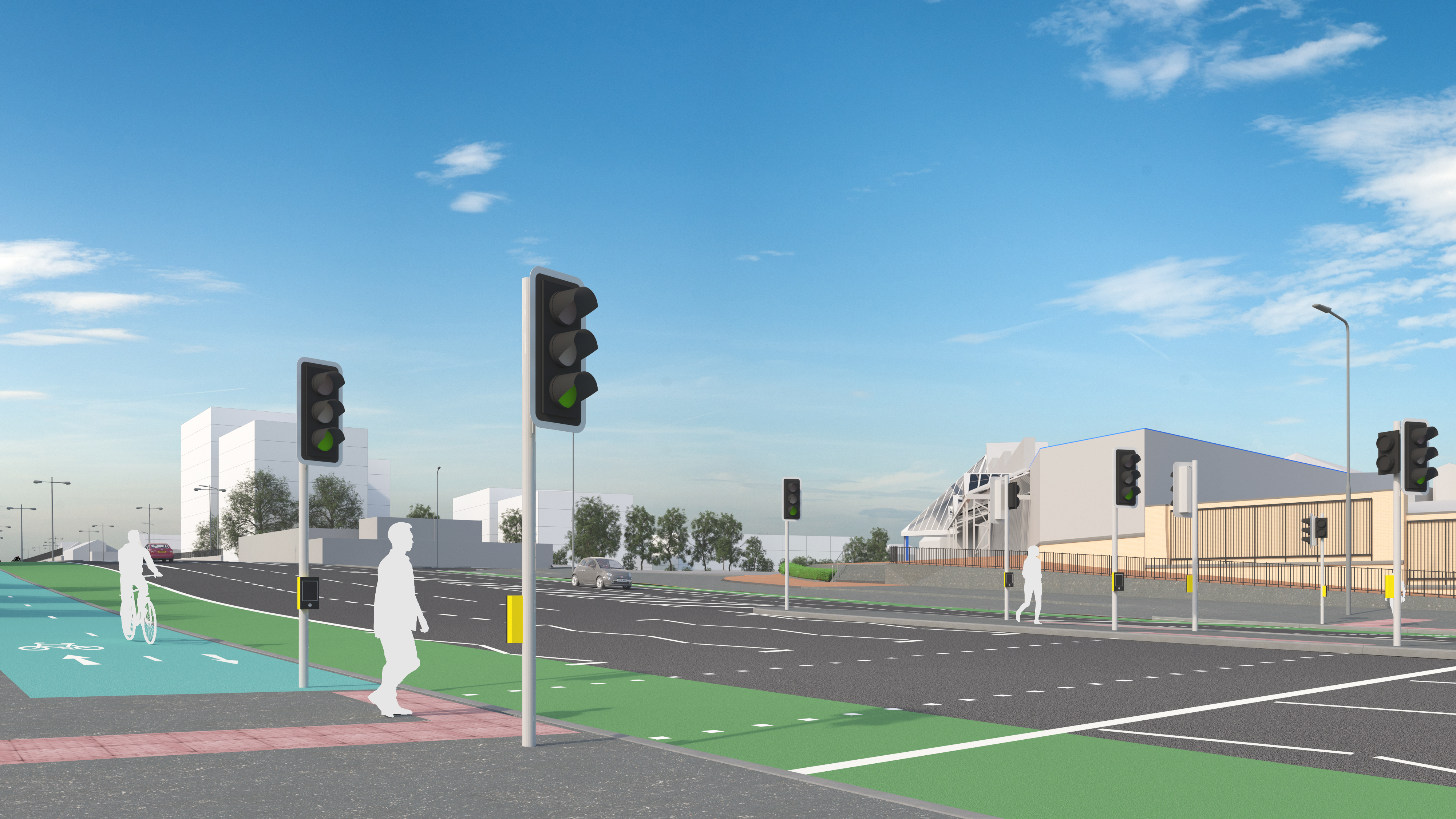 Dear Andy
I was grateful to receive letters of support from both WMCA and TfWM for the regeneration of Perry Barr so I was surprised to hear that you have adopted such a negative view of a key element of these proposals. In light of your published views, I would be happy to arrange a further briefing to allow officers to explain the reasoning that underpins the Highway Scheme.
Highway Scheme Objectives
The development of the Athletes Village and its housing legacy of 1,400 homes requires that the southernmost section of Aldridge Road is closed to general traffic to create a cohesive community within the Village development.
The need for this development means that we do not have an option to leave the highway layout in its current state.
In addition to delivering the Athletes Village, the highway element aims to provide an improved public realm and improved facilities for sustainable transport by including:
segregated facilities for cyclists;
dedicated bus lanes;
bus priority at traffic signals;
improved connectivity for pedestrians and less able users, as well as
improved facilities for Sprint.
All these improvements will help to drive the shift in travel behaviour that we both need to see to support continued economic growth in the region.
Why we are Demolishing the Flyover
Contrary to popular opinion, we have not set out to demolish the flyover as a scheme in its own right. The flyover demolition forms an essential part of a scheme that aims to regenerate Perry Barr and provide improvements to public transport and active travel.
After comparing all the options, the preferred scheme was selected as providing the most efficient solution to deliver on the scheme objectives.
The reason that this is the best available option is because demolishing the flyover creates enough space to provide an efficient highway layout that incorporates the multitude of traffic movements that occur between the A34, A453, A4040 and One Stop Shopping Centre. All the alternatives that retained the flyover would be compromised by the need to thread the link roads and junctions around the flyover ramps and support piers. These compromises led to a junction layout that performed poorly in the evening peak hour.
The Implications of Retaining the Flyover
If we are to fully regenerate Perry Barr there is no 'Do-Nothing' option, so retaining the flyover would have two implications: We would either:
construct a poorly performing highway layout beneath the flyover that would lead to additional delays in the evening peak of over 9 minutes; or
we would do nothing and lose 350 homes on the Gailey Park site and all the benefits that the highways proposals currently delivers.
It should be noted that if we do nothing, we also lose the bus priority measures, Sprint improvements and the public realm improvements made by signalising Birchfield Island.
If the junction at Gailey Park were to remain unchanged, we would not be able to implement the improvements to the public realm at Birchfield Island. This is because Birchfield Island currently acts as part of the Gailey Park junction as it provides the U-turn manoeuvre that allows traffic from the North (A34 and A453) to access the One Stop Shopping Centre. This U turn manoeuvre would not be possible at the signalised junction.
Traffic Disruption during Construction An element of traffic disruption will be caused by any proposals to change the highway layout in Perry Barr. Disruption should therefore not be solely linked with the flyover demolition. We will work with our contractor to ensure that as many lanes as possible can be kept open through the works. We will also mitigate disruption by encouraging changes in driver behaviour in line with our Travel Demand Management Plan, which we are preparing jointly with TfWM. Such plans have been very successful with recent city centre schemes where 'traffic chaos' was previously predicted. Examples include the recent works at Paradise Circus and the closure of the Fiveways Underpass.
Long Term Congestion Improvement
It is clear from the scheme objectives that this scheme does not set out to deliver improvements in journey times for cars. We both know that to grow the economy in the West Midlands, we need to shift the transport focus away from individual vehicles towards moving people. Improvements in mass transit systems and active travel will underpin the future economic growth as our urban road networks become increasingly saturated. The proposals at Perry Barr embrace this philosophy and provide improvements that encourage the use of public transport and active travel. Recent traffic modelling shows that the average journey time increase in 2026 would be less than a minute.
Delivering the Games on Time
If we fail to deliver these proposals, we will also fail in our pledge to deliver a public transport games. The existing highway layout does not include any bus Lanes, or bus priority measures. The nature of the junction makes it an unwelcoming environment for cyclists and pedestrians. Sprint buses would either have to use the flyover and miss Perry Barr entirely, or navigate the Aldridge Road loop and the tight geometry of the Birchfield Roundabout.
Sprint Implications
The proposed scheme provides many benefits for Sprint operations. These include bus priority measures at both the signalised junctions; bus lanes in both directions and a 'straight through' route for sprint that would not need to navigate the Aldridge Road loop. The unmodified Birchfield Roundabout would present a challenge for sprint buses as it would not be possible to provide any elements of bus priority at a roundabout, and the circulatory carriageway is not very wide, leading to potentially hazardous manoeuvres for a sprint type articulated vehicle.
Conclusions
Whilst it is possible to change the appearance of the flyover, that would not address the objectives of the scheme, and would fail to deliver the wider regeneration that we both seek. It would also not be possible to deliver the capping of the underpass, as One Stop customers rely on the U-turn manoeuvre at the roundabout, to access the centre from the north. The highway element is therefore a key feature that unlocks the regeneration of Perry Barr and I urge you to reconsider your opinion and support our proposals.
Yours sincerely
Councillor Ian Ward Leader of Birmingham City Council
My speech for the arrival of the Knife Angel sculpture in Birmingham.
Good morning ladies and gentlemen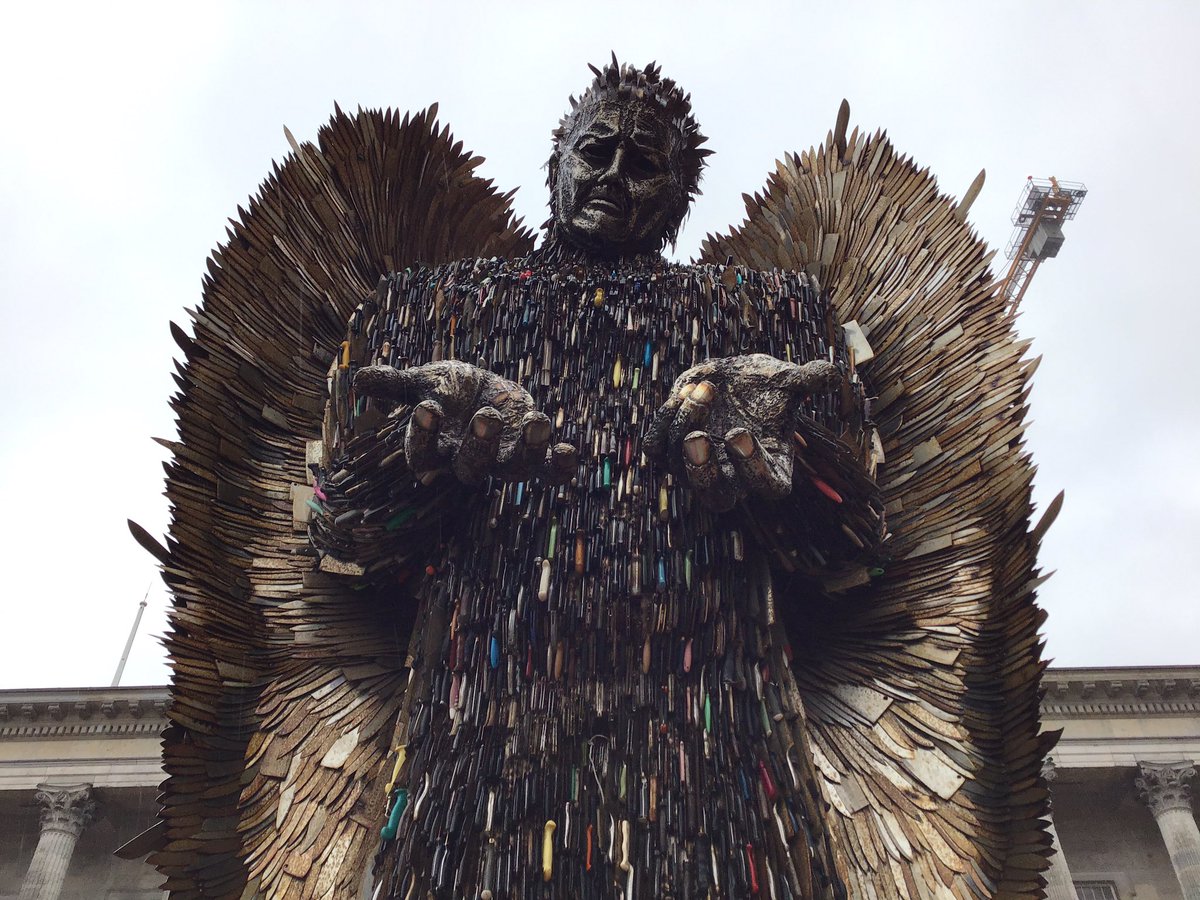 Let us reflect on why we are here.
Ozell Pemberton
Dean Scott Ward
Riasat Bi
Reece John Hipwood
Bile Mohammed Siyad
Sidali Mohammed
Abdullah Mohammed
Gary Cunningham
Hazrat Umar
Jordan Moazami
Ten Birmingham lives – five of them teenagers – brutally lost as a result of knife crime in the last 12 months.
That's ten families left devastated by the loss of a loved one. Ten communities left mourning and in fear.
And that's the heart-breaking reality – the rise in knife crime is not about statistics – it's about human tragedy.
Today, as we welcome this eye-catching and provocative sculpture to Birmingham, we reflect on the grim reality that knife crime is a national emergency and tragically the West Midlands is on the front line.
Over 3,000 knife crime offences were recorded across this region last year – a 17 per cent increase on the previous 12 months.
And across the country we see more horrific incidents on an almost daily basis.
I won't pretend that the answer is a simple one, but I can promise you that we will continue to work together as a city and as a region to tackle this crisis.
Across Birmingham a number of schemes, including early intervention projects with schools, colleges and youth groups, are working to reduce violent crime and safeguard children and young people.
Projects like Compass Support, The Precious Trust and First Class Legacy are helping to identify and support young people at risk of being pulled into violence and gang-related activity.
But so much more can be done with the right support.
That's why last week I wrote to the Home Secretary in support of West Midlands Police and Crime Commissioner, David Jamieson's plans for a Violence Reduction Unit that will enable us to reduce the harm caused by violence.  I've also urged the Government to reverse catastrophic funding cuts to the Police and Youth Services.
And I will continue to call for our public services to be adequately funded, because you simply cannot put a price on the safety of our young people.
I started by listing the ten Birmingham people killed as a result of knife crime over the last 12 months.
Other towns and cities have similar heart-breaking lists and the sad truth is that if we don't address this national crisis, people will continue to die.
We must not let our young people down and I'm determined that Birmingham will play its part in tackling this national emergency.
So let's ensure we use the next four weeks, the time the Knife Angel will be here in Victoria Square, to inspire everyone to do more to safeguard our children and young people and to bring the city together in its determination to end the scourge of knife crime on the streets of Birmingham.
"10 Birmingham lives, five of them teenagers, brutally lost as a result of knife crime in the last 12 months."@BrumLeader reads out the names of victims as The Knife Angel's stay in #Birmingham begins: pic.twitter.com/wOJRpY8sgs

— Free Radio News (@freeradionews) May 8, 2019
In a major boost for construction developments in the West Midlands, Sandwell Council and Birmingham City Council will officially sign a Unite charter (Tuesday 9 April 2019) protecting construction workers.
The Charter ensures that working conditions for workers on construction projects under the councils' control meet the highest standards.
Construction firms planning to work on council building projects will now need to adhere to the new Construction Charter. The charter commits to working with Unite in order to achieve the highest standards in respect of direct employment status, health & safety, standards of work, apprenticeship training and the implementation of appropriate nationally agreed terms and conditions of employment.
Annmarie Kilcline, Unite regional secretary for the West Midlands said: "Today marks a major boost for construction projects in the West Midlands. Birmingham and Sandwell councils are doing the right thing by signing up to Unite's construction charter.
"The right to speak out on issues and be paid a fair rate for the job is vital. The Charter means there will be no blacklisting of workers. It also protects workers from bogus self-employment by ensuring construction workers are directly employed. The charter also helps local workers to operate in a safe environment including giving them the rights to raise health and safety issues without fear."
Leader of Birmingham City Council Cllr Ian Ward said: "Birmingham is currently going through an exciting period of construction and regeneration that will shape this city and the lives of our citizens for generations to come.
"The construction industry is right at the heart of building that brighter future for the people of Birmingham and we're delighted to be working with Unite to ensure that our construction projects meet the highest standards for workers and for residents."
Councillor Steve Trow, leader of Sandwell Council, said: "These are important charters which confirm the council's support and commitment to our staff, residents and businesses in Sandwell on issues that matter to them."
In Birmingham there are  major regeneration projects currently underway or are in the pipeline including; Birmingham Smithfield, Curzon Masterplan, Langley Sustainable Urban Extension and Peddimore employment development and the  Commonwealth Games Athletes' Village.
In the West Midlands, Coventry, Wolverhampton, Coventry and Dudley councils have signed Unite's Construction Charter.