Birmingham: Our city at the core of the UK economy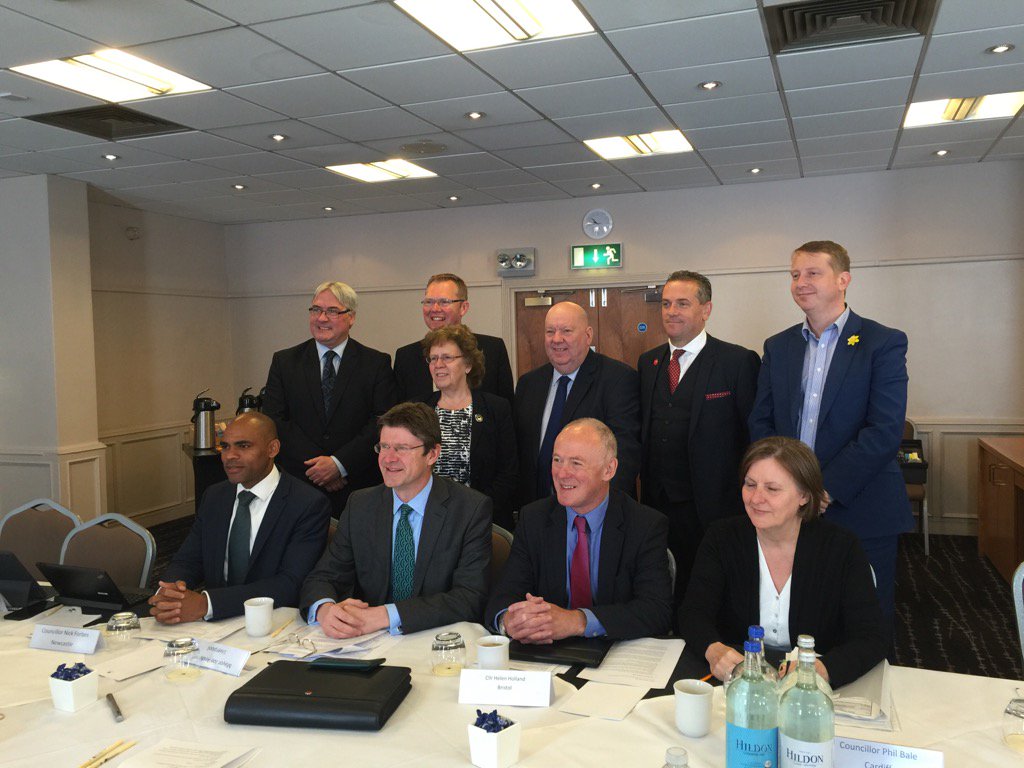 One of the most powerful economic groups in the UK – indeed Europe and the wider world – will meet in Bristol this week. And I'll be representing Birmingham as the leaders and mayors of the UK 'Core Cities' come together to discuss a range of issues including transport investment, bus regulation, devolution of more powers to our cities and how to ensure more people can benefit from economic growth.
But, rest assured, this is not a 'talking shop'.
The Core Cities have a strong track record of turning words into action and these meetings, regularly attended by government ministers, are an opportunity to plan further lobbying of government and to share practical ideas about how to make our cities more economically successful, better places to live.
So who are the Core Cities and why are they so important to the UK economy?
Throughout history cities have always played a vital role in the national and global economy, but in the past few years their importance has increased. The real growth is the big cities – the places where people come together to innovate and invent new forms of wealth creation and the places where cultures mix and our quality of life is enriched. We are big economies in the UK and globally and success in our cities will mean success nationally.
Core Cities is made up of England's eight largest city economies outside London along with Glasgow and Cardiff. Each city sits at the centre of a wider city region. Working together we make the case for the importance of our cities in delivering our country's full economic potential, creating more jobs and improving people's lives.
And there is a very strong case for the vital role our cities play.
Cities already contribute more than a quarter of the combined wealth of England, Wales and Scotland and, with more freedoms and flexibilities, we are best placed to improve the UK's economic fortunes.
The ten Core Cities are home to almost 19 million people – that's over 30 per cent of the combined English, Welsh and Scottish population.
Together we deliver 28 per cent of the combined economic output of England, Wales and Scotland.
In short, the Core Cities drive local economies and in turn underpin the national economy.  The aim is to enable each City to enhance their economic performance and make them better places to live, work, visit and do business.
Much is made in the media of the competition between cities – for example Birmingham's perceived rivalry with Manchester – but I don't really see it that way. I want to see a successful Manchester, I want to see Leeds thrive and Cardiff to create jobs. Likewise I'm sure they have no problems with a confident, successful Birmingham.
The 'us and them' view doesn't reflect the reality. When the leaders of these great cities meet there is certainly some friendly competition, but there is also a powerful sense of shared interest and a strong recognition that successful core cities mean a successful UK.