Birmingham 2016: A tale of two cities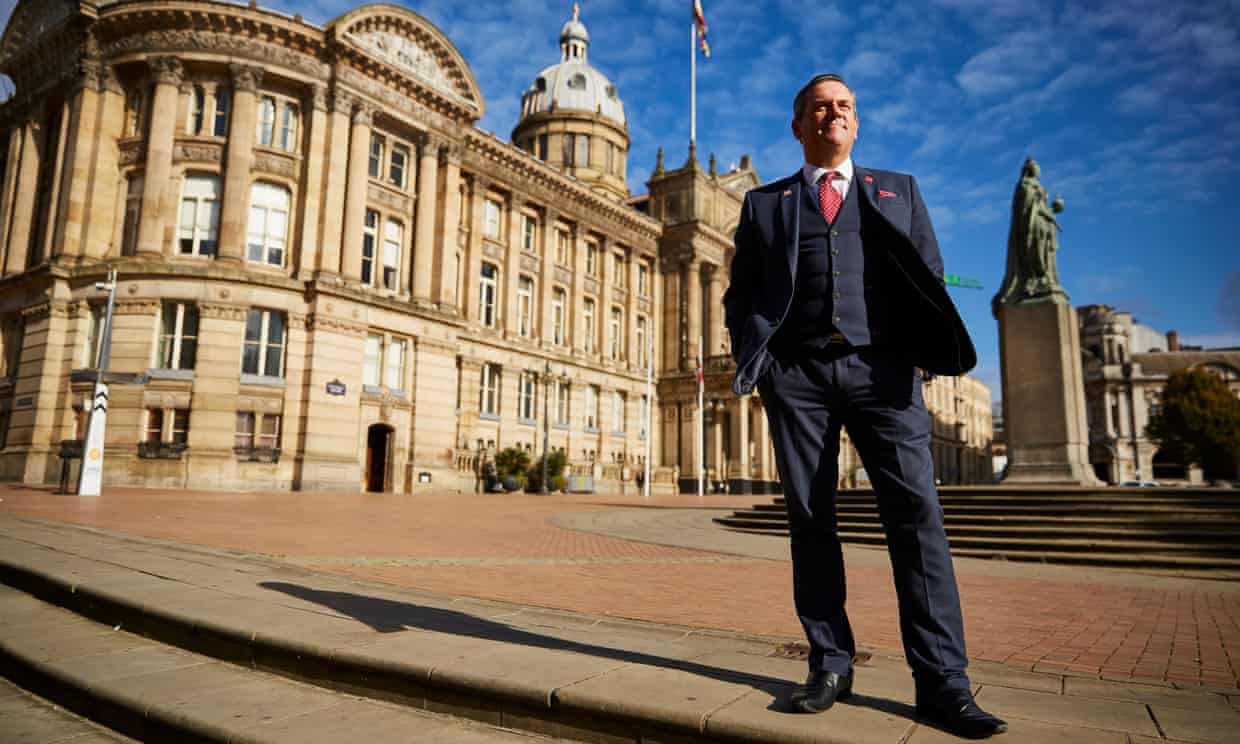 As we move into 2017 I want to reflect on a Birmingham of two very different halves.
On the plus side the city economy continues to grow rapidly, creating wealth and jobs.
In 2016, Birmingham recorded the highest rate of business growth of any UK city; double the national average, and higher than London, Manchester and Liverpool.
There are now more businesses in Birmingham than any other city outside the capital. With 9,151 new companies created in the first six months of 2016, Birmingham is set to retain its position as Britain's number one regional city for start-up creation for the fourth consecutive year.
On top of that, we're the most entrepreneurial city in Britain and can look forward with optimism to the arrival of the HS2 high speed rail service, now clearly on the horizon, which will deliver a game-changing economic boost not just to Birmingham but across the West Midlands.
This city has not permitted itself to be thrown off course by the decision to leave the EU.
The precise implications of Brexit are unclear but it is obvious that Birmingham must redouble efforts to attract trade and investment from across the world. To this end I was delighted to sign a £2 billion agreement with Chinese property development company Country Garden which will deliver thousands of the new homes and jobs our citizens need.
As it has done throughout history, pragmatic Birmingham is reinventing itself to reflect changing circumstances. The huge city centre Paradise scheme is taking shape and plans are in place for Smithfield, with a value of £500 million which is one of the largest urban development opportunities in the country. Smithfield alone will deliver 2,000 homes, and 3,000 jobs.
My pledge a year ago is still strong: we must be a city that shines regionally, nationally and internationally and to do that, we must attract jobs, we must create jobs and we must give people across the city new opportunities, and all of this has to be underpinned by inclusive economic growth reaching out to every part of Birmingham.
But for all of the reasons to be optimistic about the future – and there are many – a new year analysis would be incomplete without reflecting on the damaging impact of six years of Government-imposed spending cuts.
The figures are extraordinary and unprecedented. Birmingham city council has taken about £600 million out of its budget since 2010, when the Government's austerity programme began. We anticipate reducing spending by a further £200 million by 2020. In a single decade the amount of money the council has to spend on public services, and the workforce family required to deliver those services, will have been slashed by more than half.
A financial and personnel squeeze at such draconian levels cannot be without consequences.
Here is a chilling statistic: in 2010-11 the council spent £346 million on adult social care. Add on six years' of inflation, and it would be necessary to spend £420 million now just to keep pace. In fact, the council will spend just £245 million on social care for adults this year – a budget cut of almost a half when the demand for and cost of looking after older Brummies is growing dramatically.
Whatever the merits of Government policy in 2010, one thing has become clear: eight years after the global financial crash of 2008, austerity simply isn't working. In fact, local government is being slowly strangled to death.
No other area of Whitehall has been subject to the same squeeze. Since the start of the decade spending by UK local authorities has fallen by 37 per cent, and is scheduled to fall much further over the next five years. The Local Government Association predicts that councils will face £9.9 billion of unfunded costs by 2019-20, and it is likely that some local authorities may simply go bust if the austerity squeeze continues.
In Birmingham, the home of Joseph Chamberlain, whose vision of councils making a real difference to the lives of citizens set the local government agenda for 150 years, we will seek to find new ways of working wherever possible, although it has to be understood that the city council is now unable to deliver all of the services that Brummies once took for granted.
In 1884, Dr Robert William Dale, the great Birmingham theologian and colleague of Chamberlain, issued a clarion call on behalf of local government: "Councils can do very much to improve … miserable homes … They can give to the poor the enjoyment of pleasant parks and gardens, and the intellectual cultivation and refinement of public libraries and galleries of art. They can redress in many ways the inequalities of human conditions."
Dr Dale's words are as apt today as they were in the 19th century. My message to the Government is: give us the tools, and we will get on with the job.
This blog first appeared in the Birmingham Post (29 December 2016)