We will deliver for Brum's HS2 Generation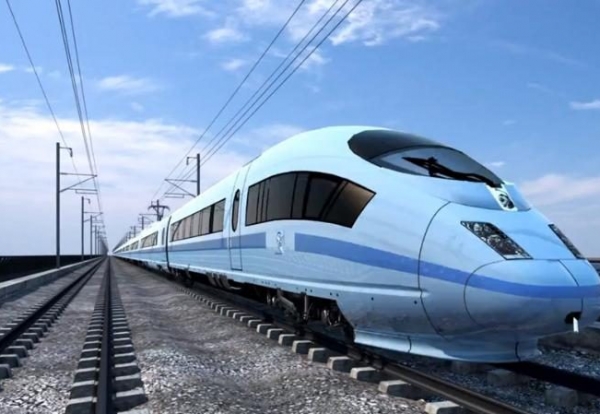 HS2 is back in the news this week with the Second Reading of the Phase 2a (West Midlands to Crewe) hybrid Bill. That's quite a mouthful but what it means in effect is that parliament has moved a step closer to agreeing the second stage of the HS2 high-speed rail project.
The first phase of HS2, linking London and Birmingham, is due for completion in 2026. Phase two, which will eventually link our city to Manchester and Leeds, should be up and running in 2032–33.
Of course that timeline seems like a lifetime away, but for Birmingham's HS2 Generation – the young people currently growing up across the city – this project will shape their lives and careers. That's because HS2 is about so much more than fast trains to and from London. It's about jobs, homes and opportunities for the people of this city.
Our city is at the very heart of the HS2 network and we are ideally placed to reap the rewards of a major project that is already having a huge impact on our economy.
The arrival of the first train may be eight years away but work to make the most of HS2 is already well advanced. Our £1 billion Curzon HS2 Investment Plan, unveiled last year, clearly shows that Birmingham is grabbing this huge opportunity with both hands.
Centred around a spectacular new station, the Plan sets out how the regeneration potential of this opportunity will be maximised through a programme of local infrastructure that will integrate the new rail terminus and unlock wider development. Put simply it's a plan to create 36,000 jobs, build 4,000 homes and boost the city's economy by £1.4bn a year.
In order to take full advantage of the opportunities created by HS2, we must also bridge the skills gap and ensure that Birmingham's future workforce is ready.
Thanks to our five universities, Birmingham is already a centre for academic excellence and last year the National College for High Speed Rail opened its doors to students. The latest addition to our academic offer aims to produce a new generation of highly-skilled professionals to lead Britain's future rail industry. The brains and leaders of the HS2 network will be trained in Birmingham.
Upskilling our workforce is clearly a huge priority in Birmingham. A report this week from the Centre for Cities highlighted the fact that the West Midlands is more exposed to job losses as a result of automation and globalisation. The report stated that 23 per cent of jobs in the region could be under threat.
That worrying and challenging prediction makes it all the more essential that we attract investment and create the exciting new opportunities that Birmingham's young and growing population needs. And that's exactly what we are doing.
This city is already home to HS2 Ltd's HQ at Snow Hill, which will eventually employ up to 1,300 people. A further 500 people will maintain the rolling stock at the Washwood Heath Depot, which will be the operational and service hub for the fleet of high speed trains, while more jobs will be created at the state-of-the-art control centre.
Growth Hubs across the West Midlands have joined forces and developed a programme of support to help local businesses and supply chain companies win HS2-realted work. A £20m Rail Growth Fund is in place, providing loans of up to £2m to rail supply chain firms.
Of course HS2 also makes this city an ever more attractive place to relocate. The likes of HSBC, Deutsche Bank, Jacobs Engineering and Interserve are moving to the West Midlands because of the catalytic effect of HS2's arrival.
And as we edge closer to 2026, more and more companies and organisations will head for Greater Birmingham. That will mean more opportunities and better jobs. It will mean inclusive growth and it will mean a bright future for Birmingham's HS2 Generation.
This blog first appeared in the Birmingham Post on 1 February 2018.