The Knife Angel must inspire us to do more to tackle the knife crime crisis
My speech for the arrival of the Knife Angel sculpture in Birmingham.
Good morning ladies and gentlemen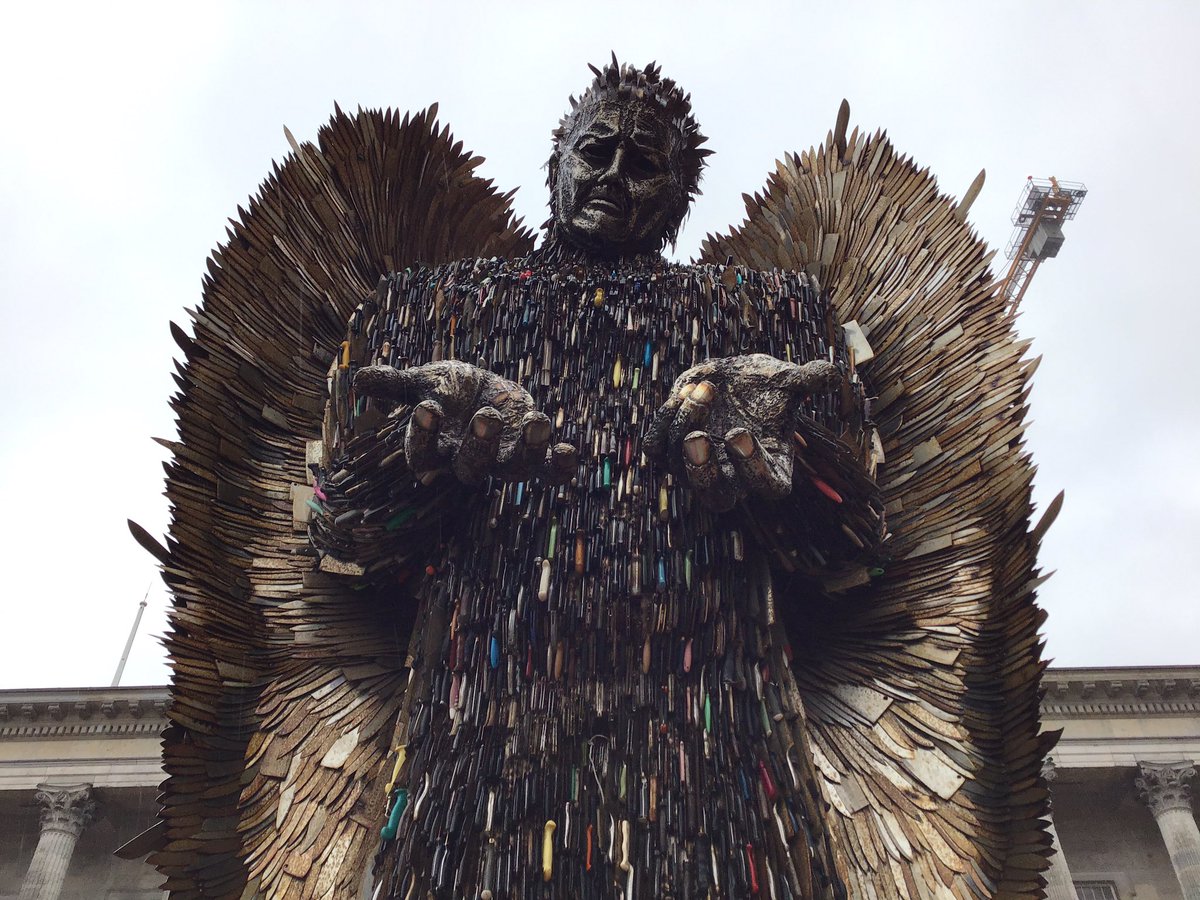 Let us reflect on why we are here.
Ozell Pemberton
Dean Scott Ward
Riasat Bi
Reece John Hipwood
Bile Mohammed Siyad
Sidali Mohammed
Abdullah Mohammed
Gary Cunningham
Hazrat Umar
Jordan Moazami
Ten Birmingham lives – five of them teenagers – brutally lost as a result of knife crime in the last 12 months.
That's ten families left devastated by the loss of a loved one. Ten communities left mourning and in fear.
And that's the heart-breaking reality – the rise in knife crime is not about statistics – it's about human tragedy.
Today, as we welcome this eye-catching and provocative sculpture to Birmingham, we reflect on the grim reality that knife crime is a national emergency and tragically the West Midlands is on the front line.
Over 3,000 knife crime offences were recorded across this region last year – a 17 per cent increase on the previous 12 months.
And across the country we see more horrific incidents on an almost daily basis.
I won't pretend that the answer is a simple one, but I can promise you that we will continue to work together as a city and as a region to tackle this crisis.
Across Birmingham a number of schemes, including early intervention projects with schools, colleges and youth groups, are working to reduce violent crime and safeguard children and young people.
Projects like Compass Support, The Precious Trust and First Class Legacy are helping to identify and support young people at risk of being pulled into violence and gang-related activity.
But so much more can be done with the right support.
That's why last week I wrote to the Home Secretary in support of West Midlands Police and Crime Commissioner, David Jamieson's plans for a Violence Reduction Unit that will enable us to reduce the harm caused by violence.  I've also urged the Government to reverse catastrophic funding cuts to the Police and Youth Services.
And I will continue to call for our public services to be adequately funded, because you simply cannot put a price on the safety of our young people.
I started by listing the ten Birmingham people killed as a result of knife crime over the last 12 months.
Other towns and cities have similar heart-breaking lists and the sad truth is that if we don't address this national crisis, people will continue to die.
We must not let our young people down and I'm determined that Birmingham will play its part in tackling this national emergency.
So let's ensure we use the next four weeks, the time the Knife Angel will be here in Victoria Square, to inspire everyone to do more to safeguard our children and young people and to bring the city together in its determination to end the scourge of knife crime on the streets of Birmingham.
"10 Birmingham lives, five of them teenagers, brutally lost as a result of knife crime in the last 12 months."@BrumLeader reads out the names of victims as The Knife Angel's stay in #Birmingham begins: pic.twitter.com/wOJRpY8sgs

— Free Radio News (@freeradionews) May 8, 2019